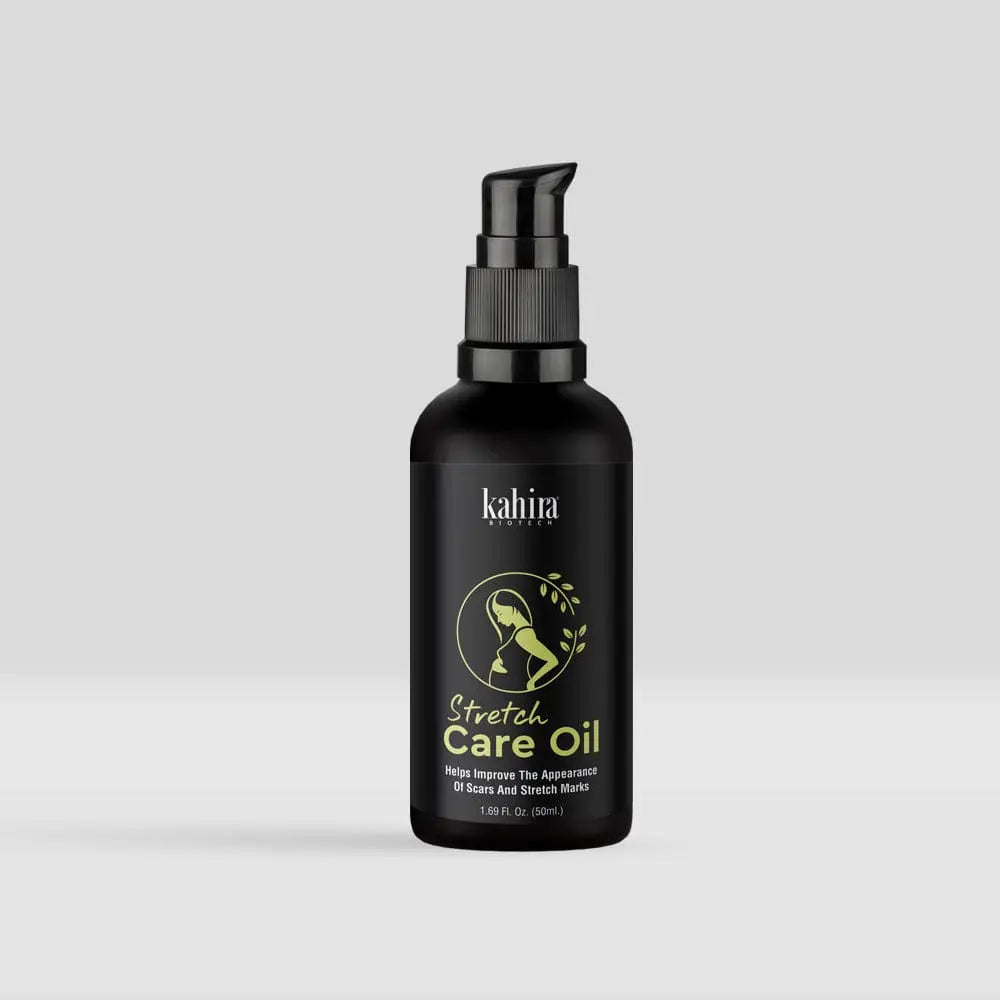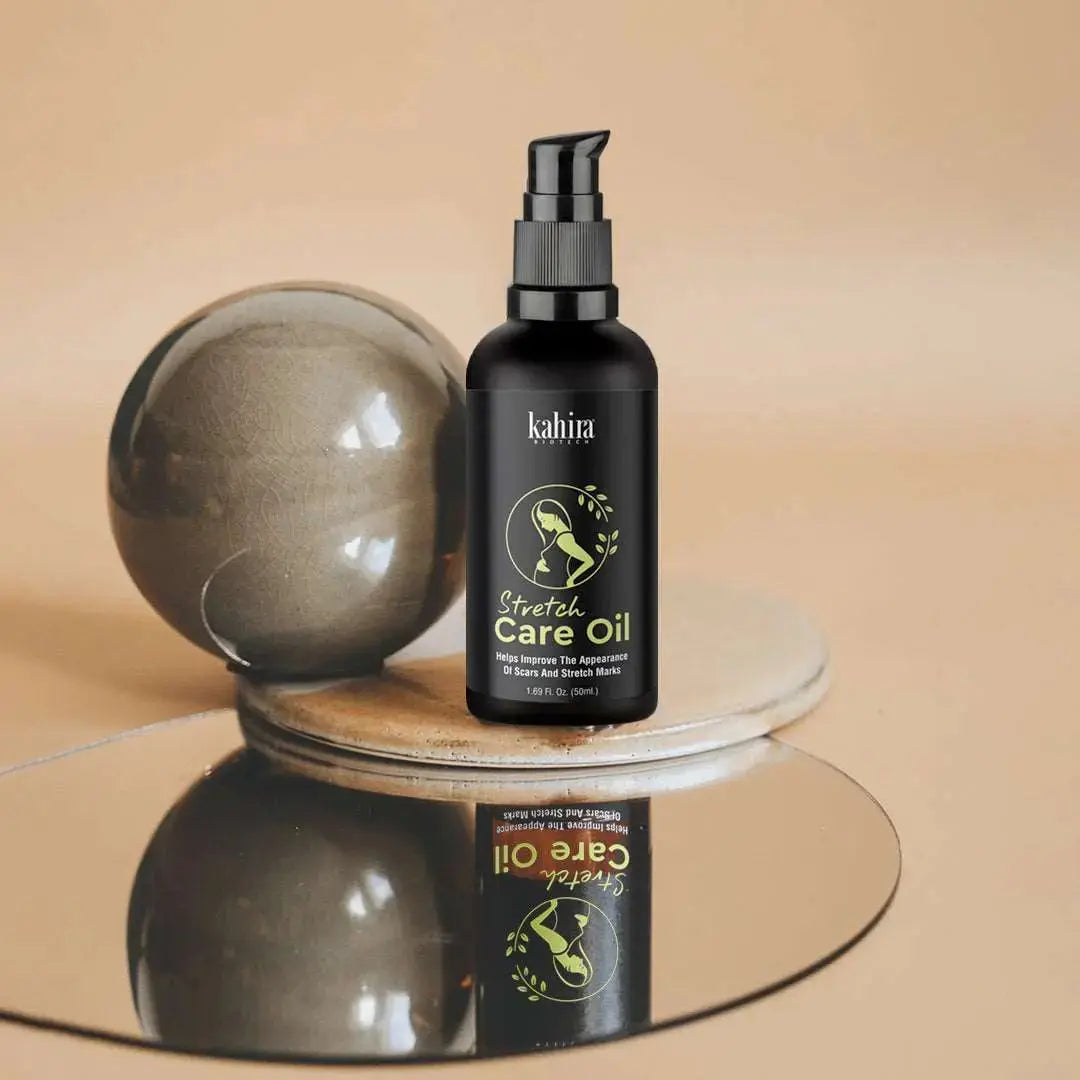 Kahira Stretch Care Oil
Rs. 249.00
Regular price
Rs. 399.00
off
Net Volume : 50 ml | 1.69 fl. oz.
Kahira Stretch Care Oil
Rs. 249.00
Regular price
Rs. 399.00
Ingredients
Extra Virgin Olive Oil: Treating stretch marks with olive oil is a viable alternative. Regarding skin care, olive oil is a wonderful source of healthy fats and antioxidants.
Sweet Almond Oil: Preventing stretch marks is a major benefit of sweet almond oil. You may rub a little amount of the oil into regions more prone to straining during pregnancy, such as the stomach, breasts, and thighs.
Jojoba Oil: Stretch mark therapy is ideal for jojoba oil. Only Jojoba Oil's unique ability to "mimic" skin sebum allows it to go deep into the dermis and provide all of those therapeutic ingredients.
Moroccan Argan Oil: Argan oil's antioxidants aid in smoothing stretch marks and reducing cellulite. Organic argan oil is one of the greatest remedies for avoiding post-pregnancy stretch marks, according to Moroccan oil reviews from mothers-to-be throughout the globe.
How to Use
You can apply this skin-softening body oil evenly and quickly, and it quickly absorbs into the skin. As a result, your skin is allowed to breathe while yet being adequately fed by the oil.
The Himalayas are where this body oil was produced.
It is free from cruelty to animals, does not contain gluten, and is vegan.
This product has no silicones, mineral oils, parabens, or colors.
This product is appropriate for use on all morphologies of skin. Results might be different for you, depending on the state of your skin.