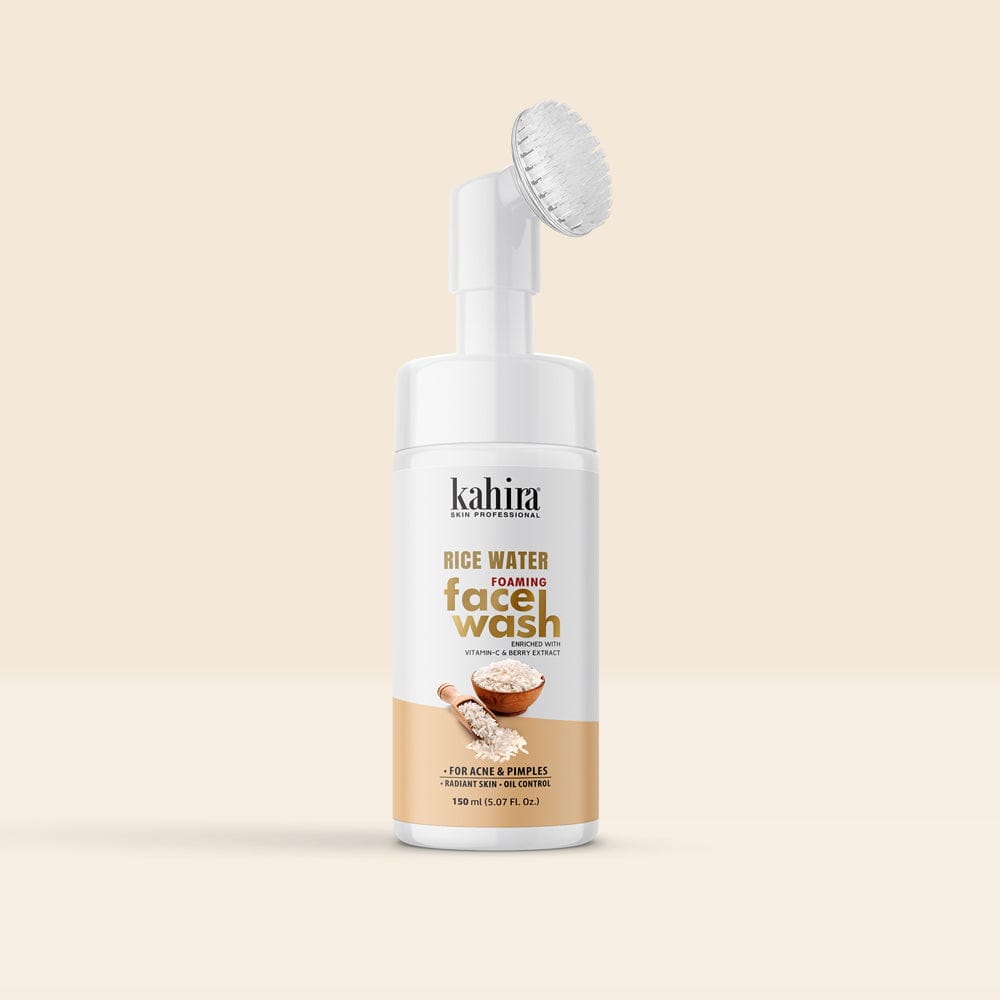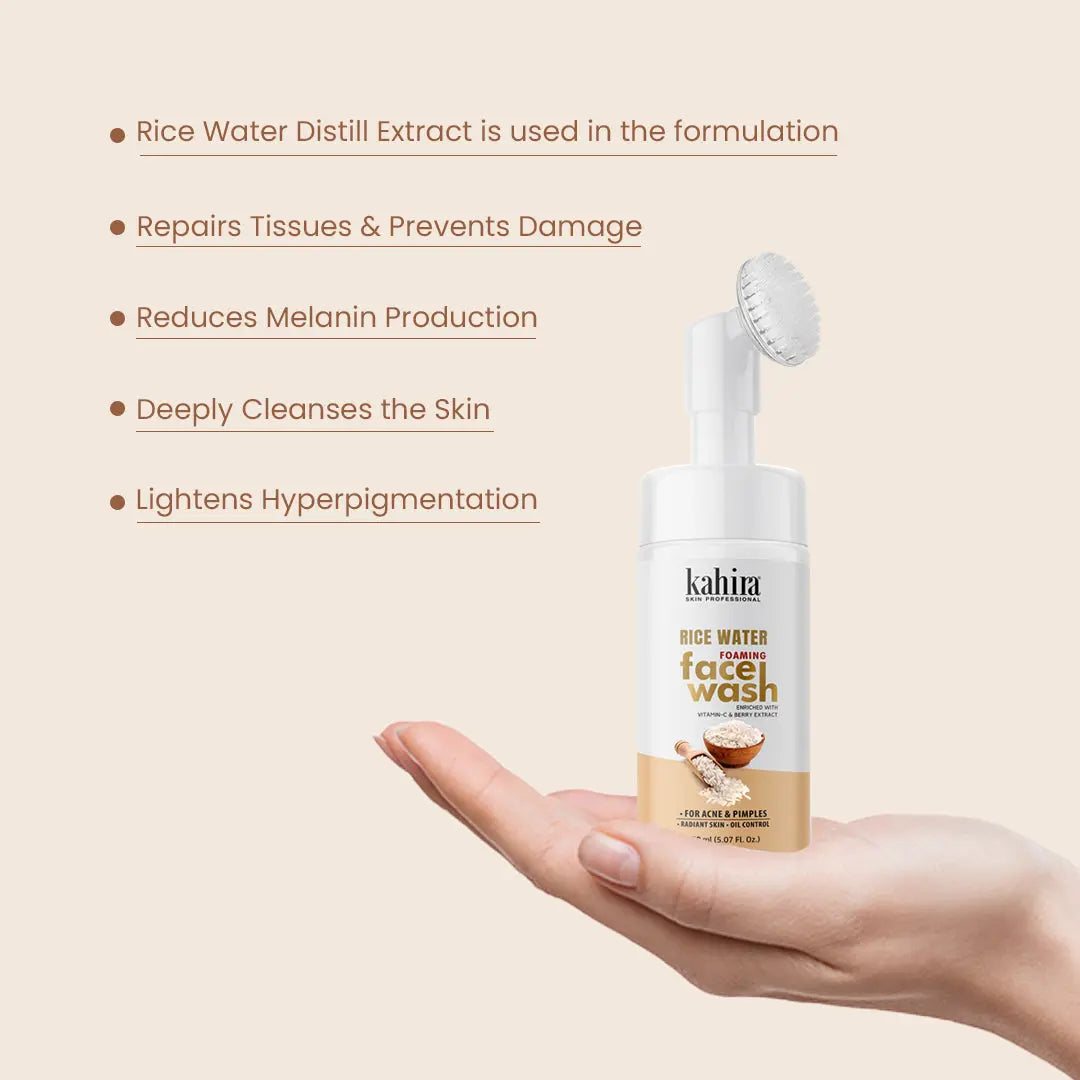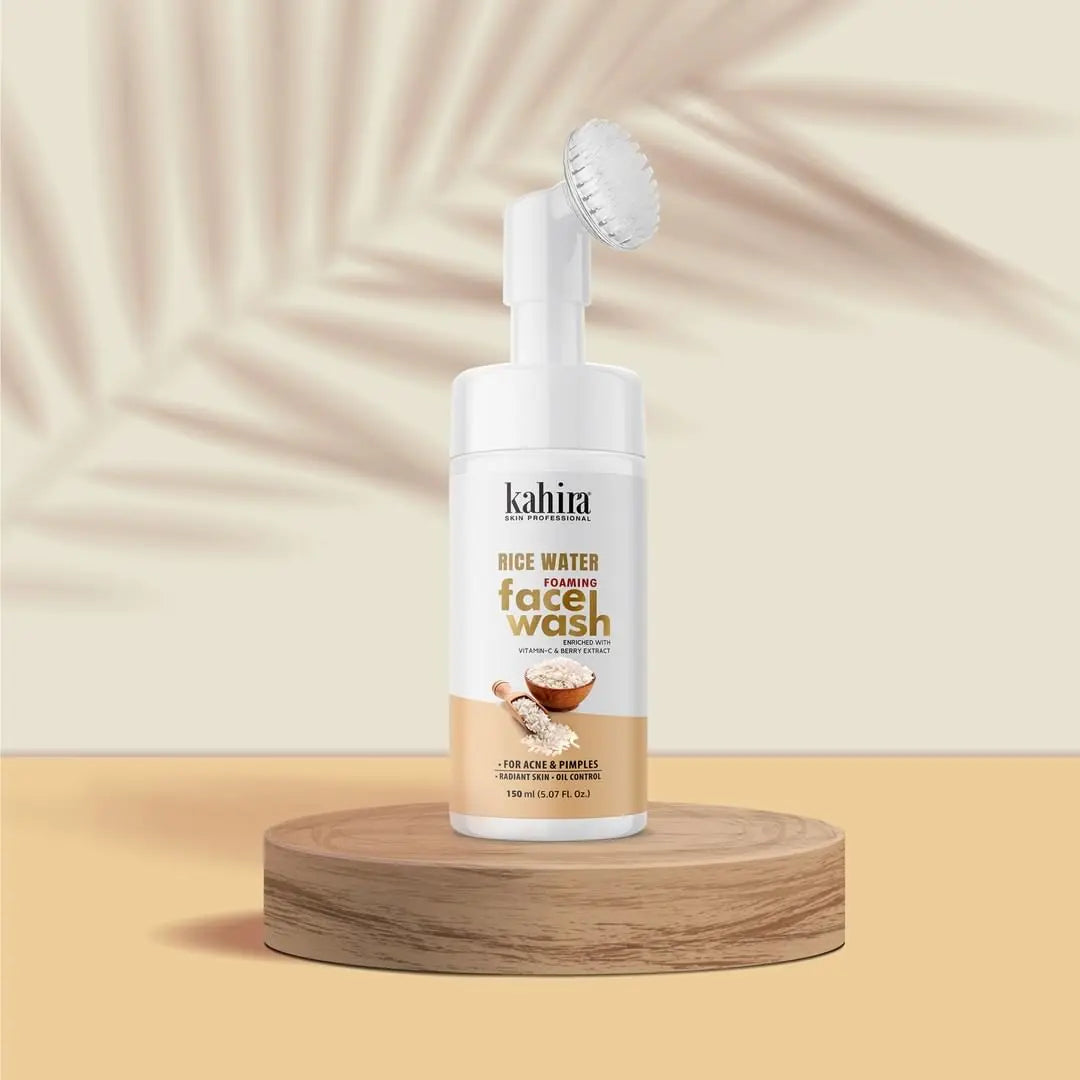 Kahira Rice Water Foaming Face Wash
Rs. 259.00
Regular price
Rs. 399.00
off
Net Volume : 150 ml | 5.07 fl. oz.
Kahira Rice Water Foaming Face Wash
Rs. 259.00
Regular price
Rs. 399.00
Ingredients
Dermawhite (Saxifraga Sarmentosa Extract, Berry Extract, Rice Water Distil Extract, Carica Papaya Fruit Extract, Psidium Guajava Fruit Extract, Disodium EDTA, Arbutin, Glycerin, Butylene Glycol), Purified Water, Decyl Glucoside, Cocamidopropyl Betaine, Coco-Glucoside, Glycerine, PEG 40 Hydrogenated Castor Oil, Sodium Hydroxide, Phenoxyethanol, Glyceryl Oleate, Tocopheryl acetate, Hydrolysed Sweet Almond Protein, Citric Acid Monohydrate, Disodium Gluconate, Ethylhexylglycerin & Fragrance.
How to Use
Dampen your face and neck with water.
To use the Kahira Rice Water Foaming Facewash, squeeze the bottle. gently as required.
The soft brush that comes with the product may be used to massage the face and neck gently.
After a few minutes, rinse and patted dry.