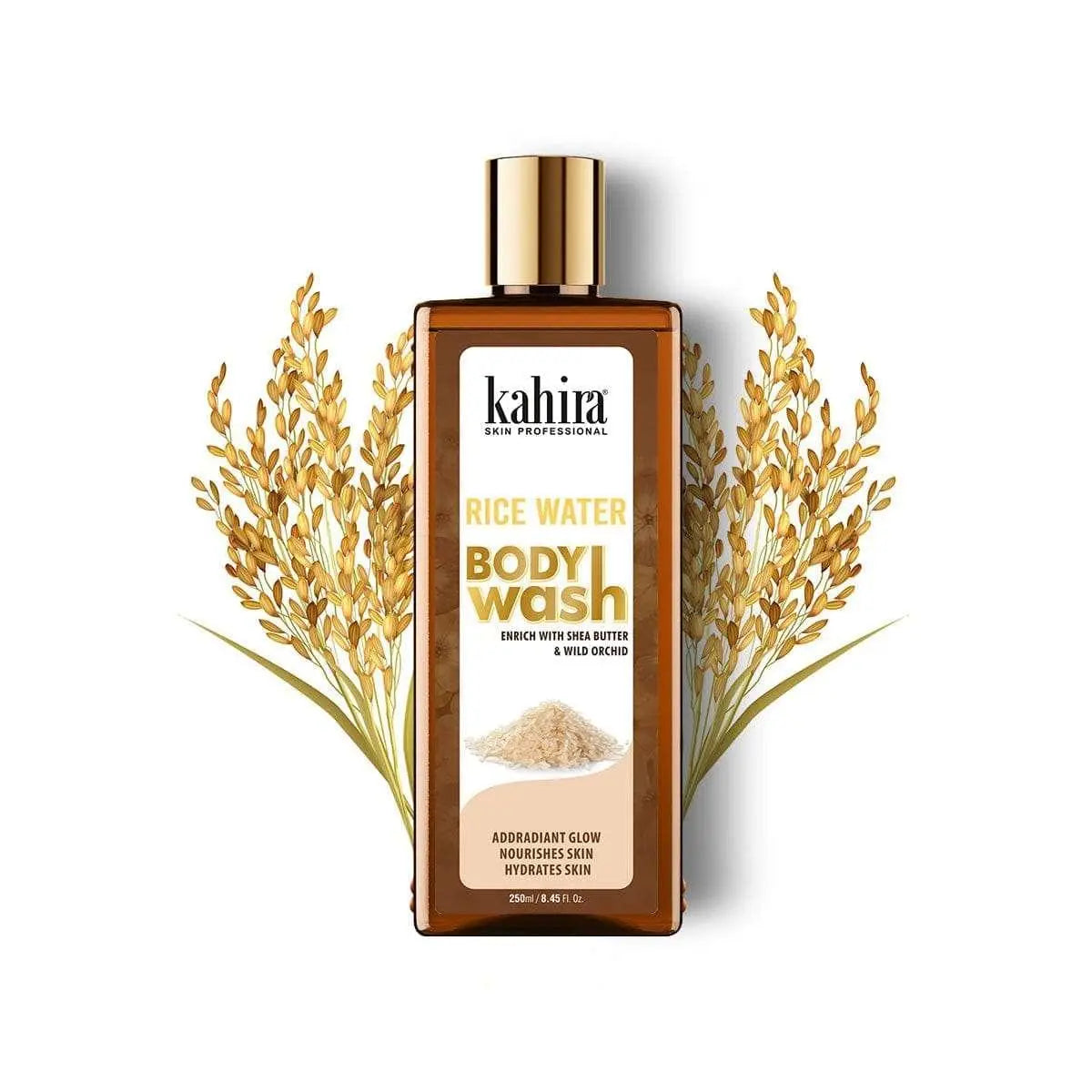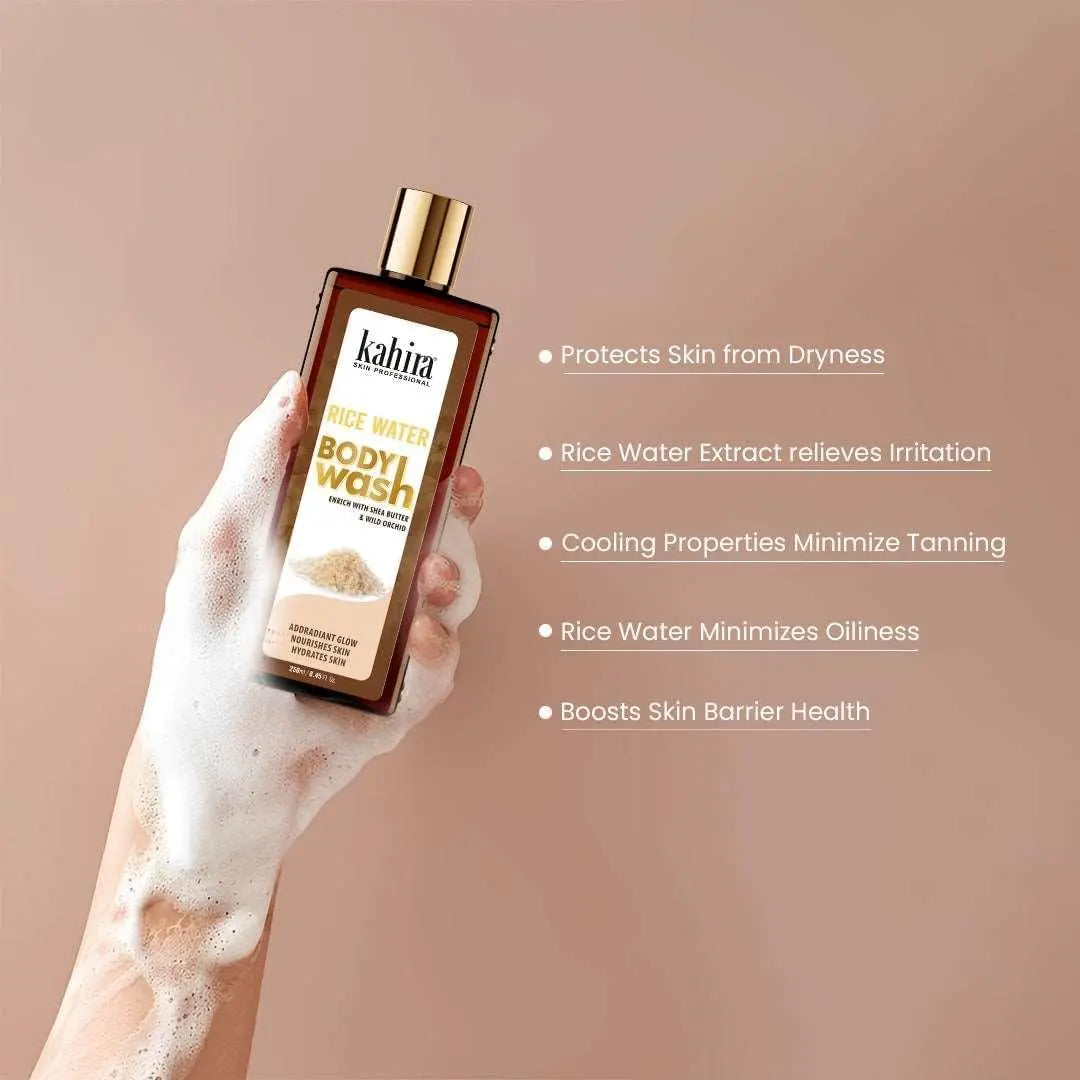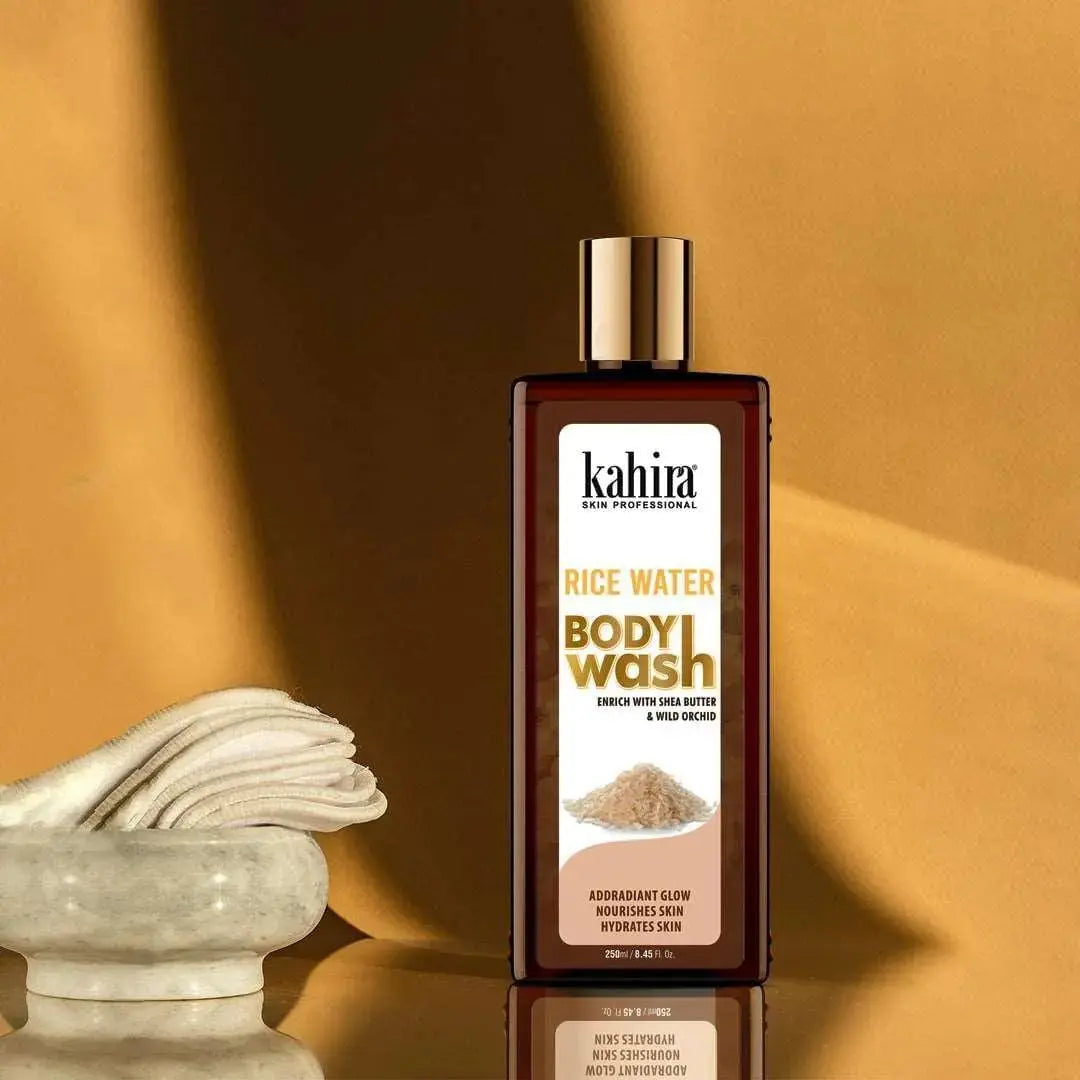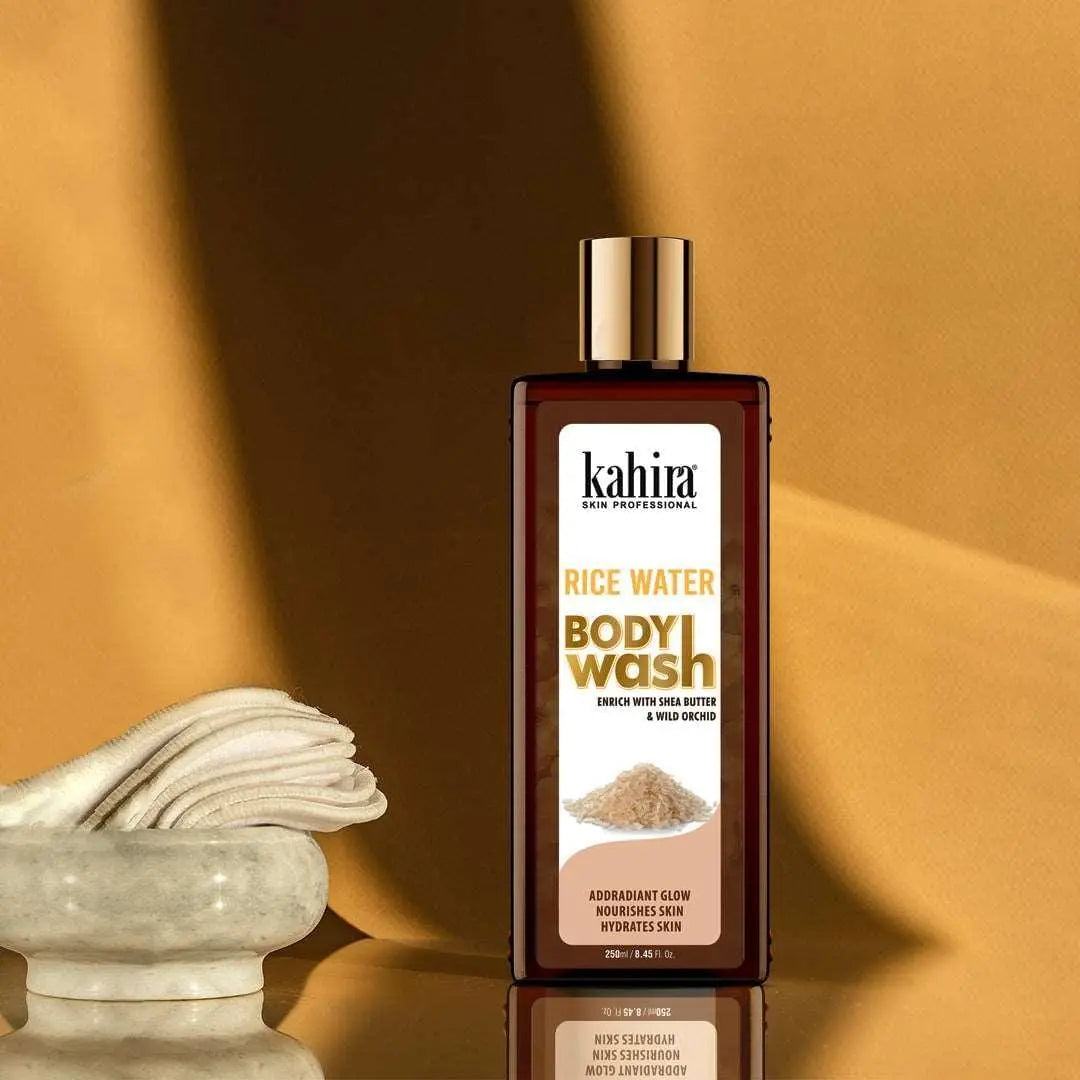 Kahira Rice Water Body Wash
Rs. 229.00
Regular price
Rs. 349.00
off
Net Volume : 250 ml 8.45 fl. oz.
Kahira Rice Water Body Wash
Rs. 229.00
Regular price
Rs. 349.00
Ingredients
Rice Water Extract: Rice water inhibited the activity of elastase, an enzyme that plays a role in the aging of the skin. In addition, they can slow the creation of wrinkles and creases on the skin's surface.
Berry Extracts: It's packed with antioxidants like vitamins A, C, and E, which all work to increase cell turnover, firm and tighten the skin, and soothe it.
Papaya Extract: Papaya contains the enzymes papain and chymopapain, which may help to reduce inflammation. Numerous exfoliating products include papain, which is a protein-dissolving enzyme.
Guava Fruit Extract: Its antioxidants may help protect your skin from harm, which may, in turn, assist in slowing down the aging process, therefore preventing wrinkles from appearing.

How to Use
In the shower or bath, lather up with a tiny quantity of body wash.
Don't get any of the body wash on your face!
Then, gently massage the body wash into your skin using a washcloth.
You should use warm water to rinse off the body wash.
Finally, dry your body with a towel.