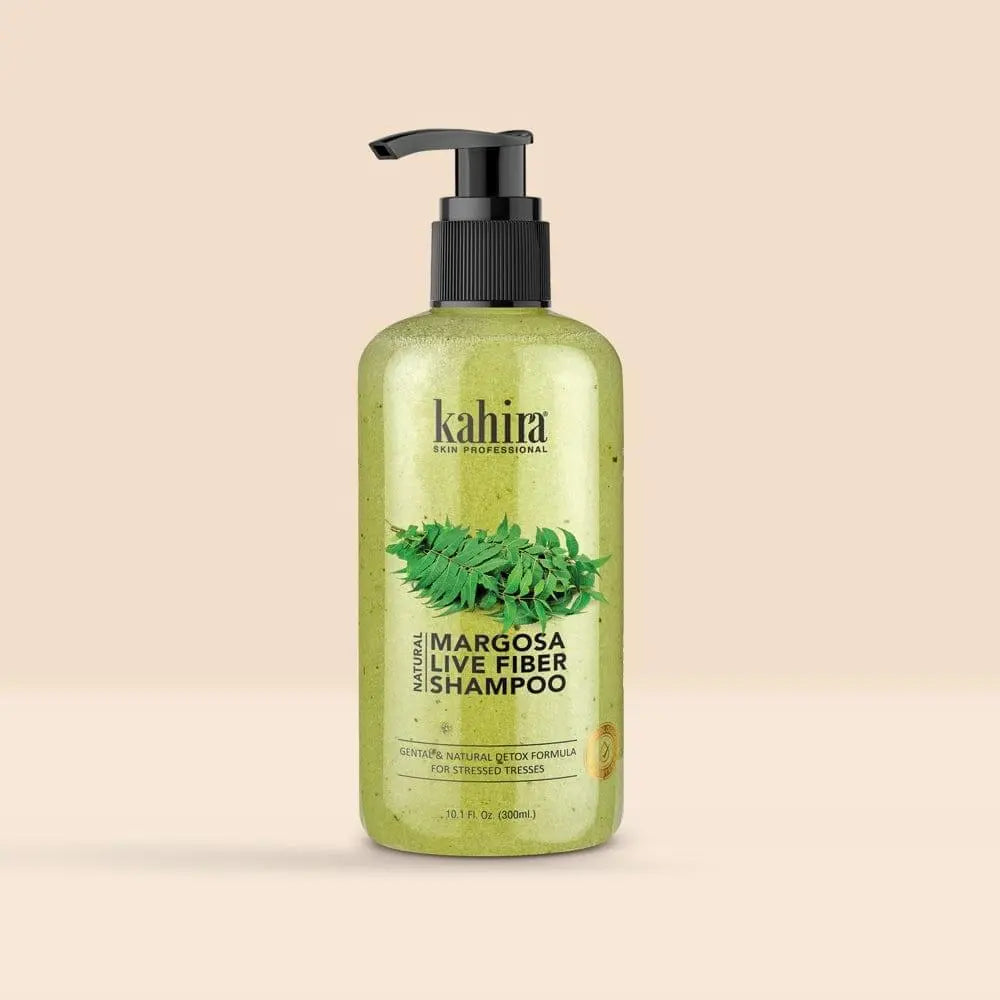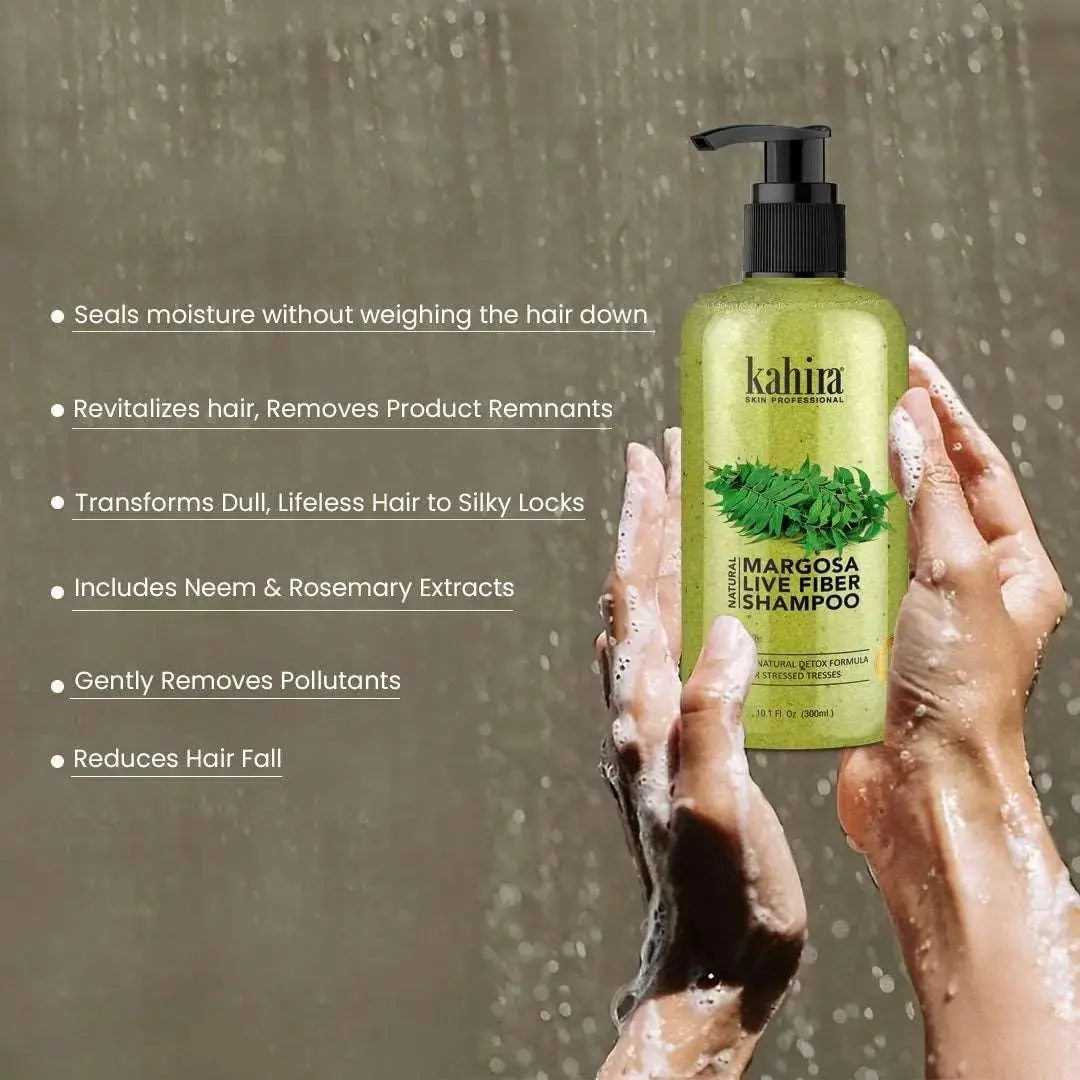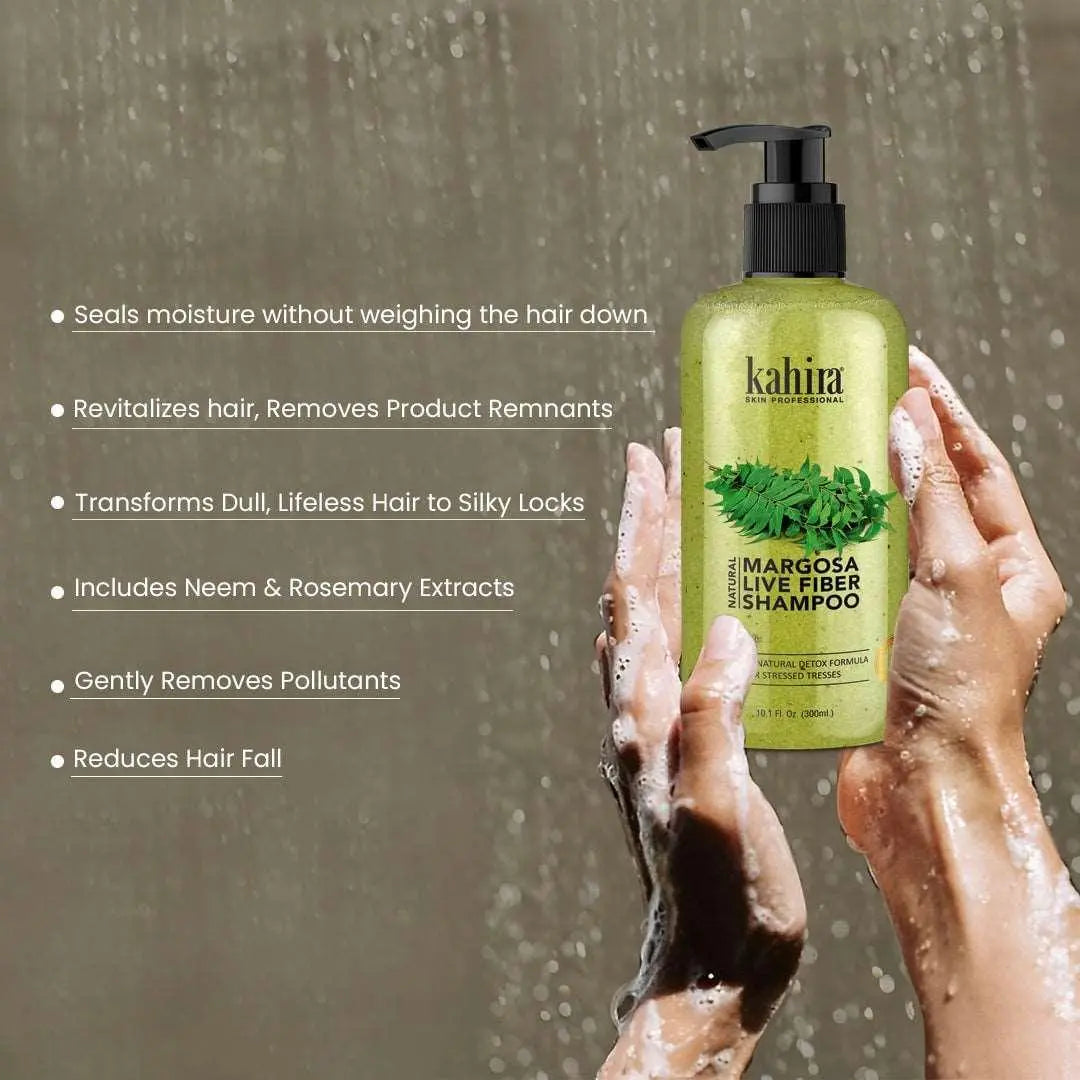 Kahira Margosa Live Fibre Shampoo
Rs. 289.00
Regular price
Rs. 450.00
off
Net Volume : 300 ml | 10.1 fl. oz.
Kahira Margosa Live Fibre Shampoo
Rs. 289.00
Regular price
Rs. 450.00
Ingredients
Neem (Margosa) Extracts and Live Fibers: The regenerating qualities of neem contribute to reducing hair loss. It is possible to enhance blood circulation in the scalp by gently massaging it with neem oil regularly. This may aid in increasing the pace of hair growth.
Tulsi Extract: Tulsi aids in the preservation of moisture in the scalp while also improving blood circulation, reducing itching and dryness, strengthening the hair follicles, and promoting the health of the roots.
Mint Extracts: Increasing circulation by using a vasodilator such as peppermint may promote hair development and prevent some hair loss in certain people.
Almond Extract: Adding almonds to your diet may help your hair grow. Almond protects hair follicles from dandruff and damage, which strengthens hair strands and reduces hair loss.

How to Use
Apply on wet hair and massage gently with fingertips.
Work on the lather for few minutes and let the natural ingredients do their magic.
Shampoo twice and rinse thoroughly with cold water.
Follow it up with your favorite conditioner.