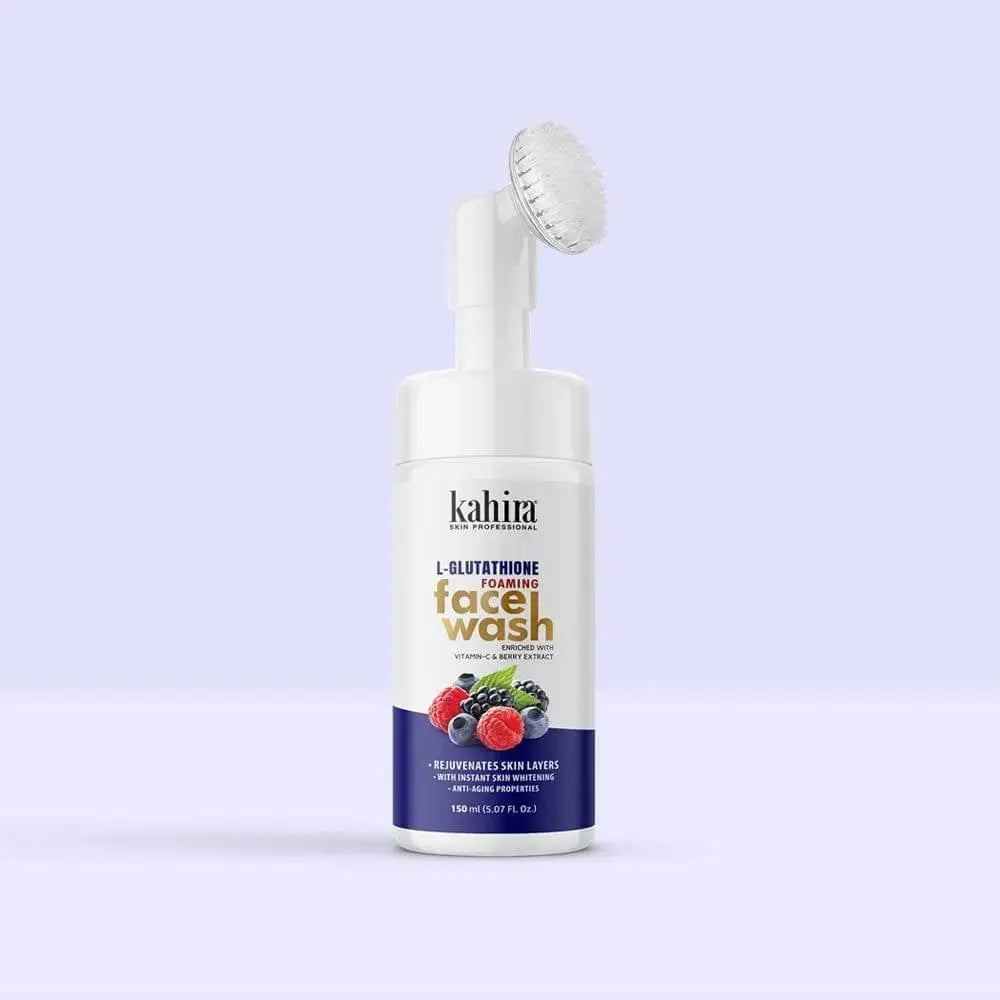 Kahira L- Glutathione Foaming Face Wash
Rs. 249.00
Regular price
Rs. 399.00
off
Net Volume : 150 ml | 5.07 fl. oz.
Kahira L- Glutathione Foaming Face Wash
Rs. 249.00
Regular price
Rs. 399.00
Ingredients
Dermawhite (Saxifraga Sarmentosa Extract, L-Glutathione, Berry+Liqurise Extract, Disodium EDTA, Kojik Acid, Glycerin, Butylene Glycol), Purified Water, Decyl Glucoside, Cocamidopropyl Betaine, Coco-Glucoside, Glycerine, PEG 40 Hydrogenated Castor Oil, Sodium Hydroxide, Phenoxyethanol & Fragrance.
How to Use
Take a tiny quantity of Kahira L- Glutathione Foaming Face Wash in your hands and mix it with a little water.
Create a lather and gently massage it into your face and neck in a circular motion while it is still wet.
Wash thoroughly with clean water and pat the skin dry.