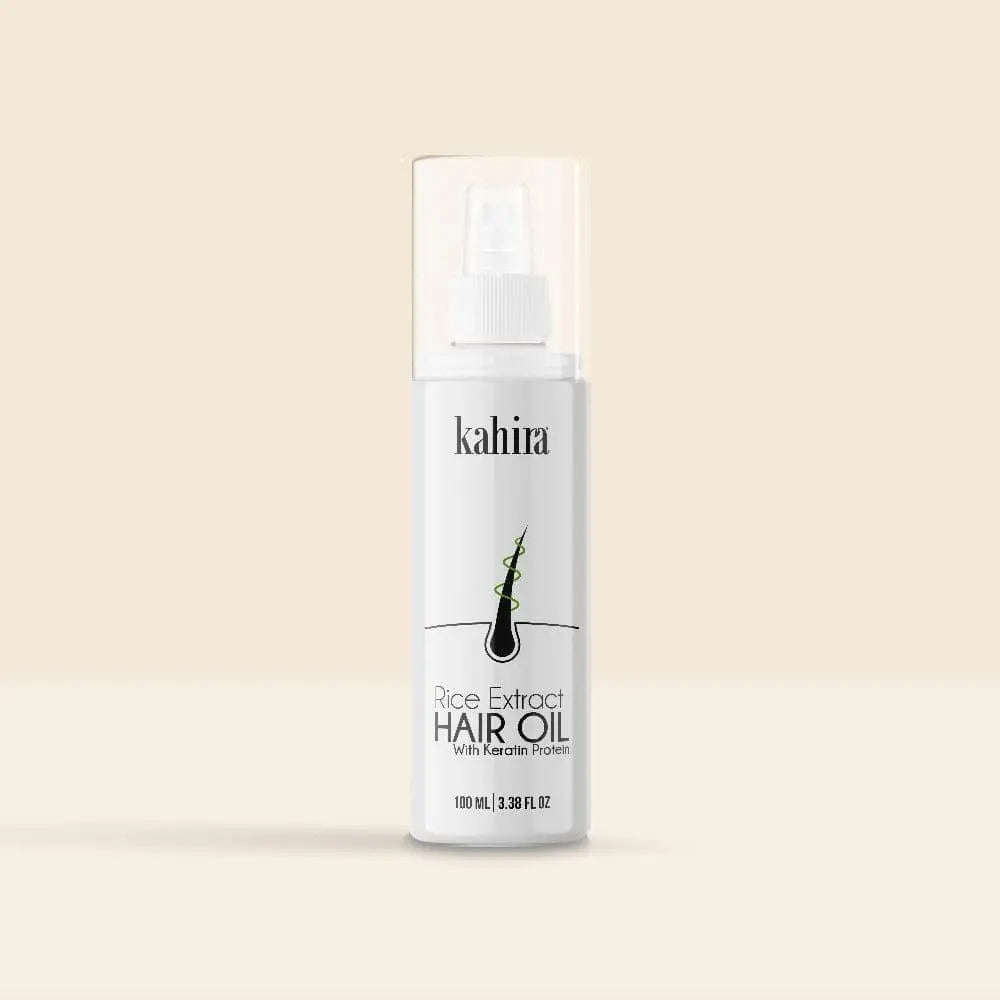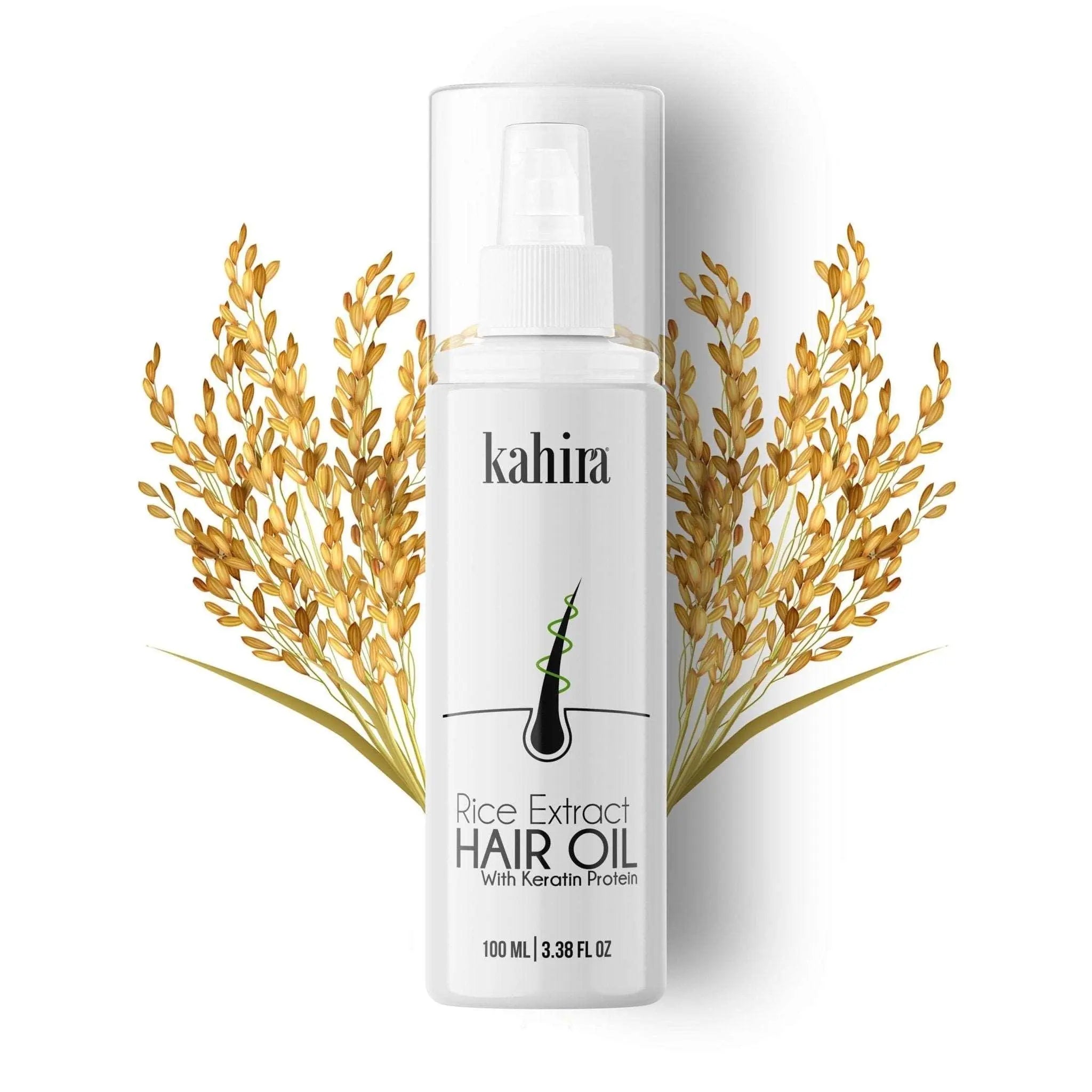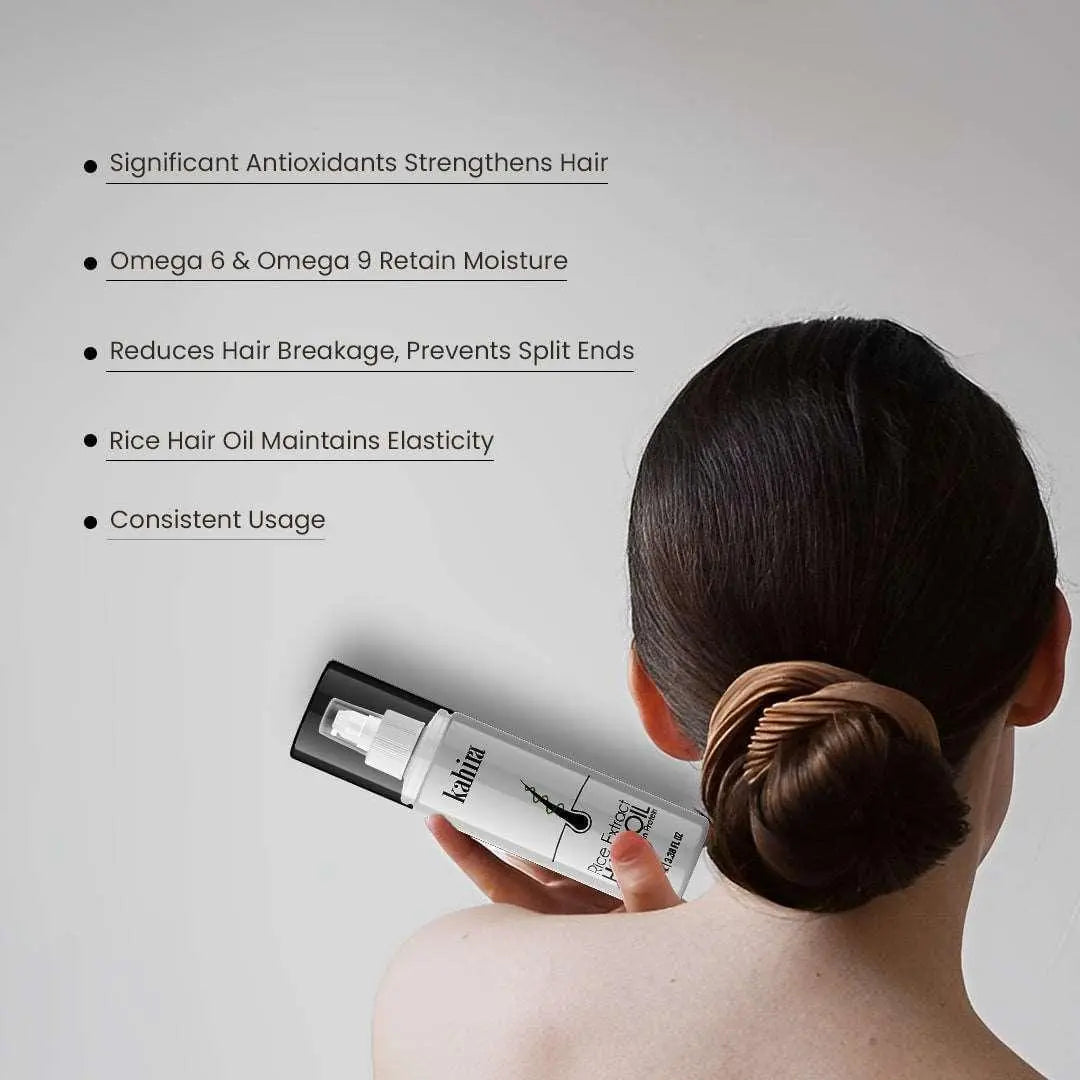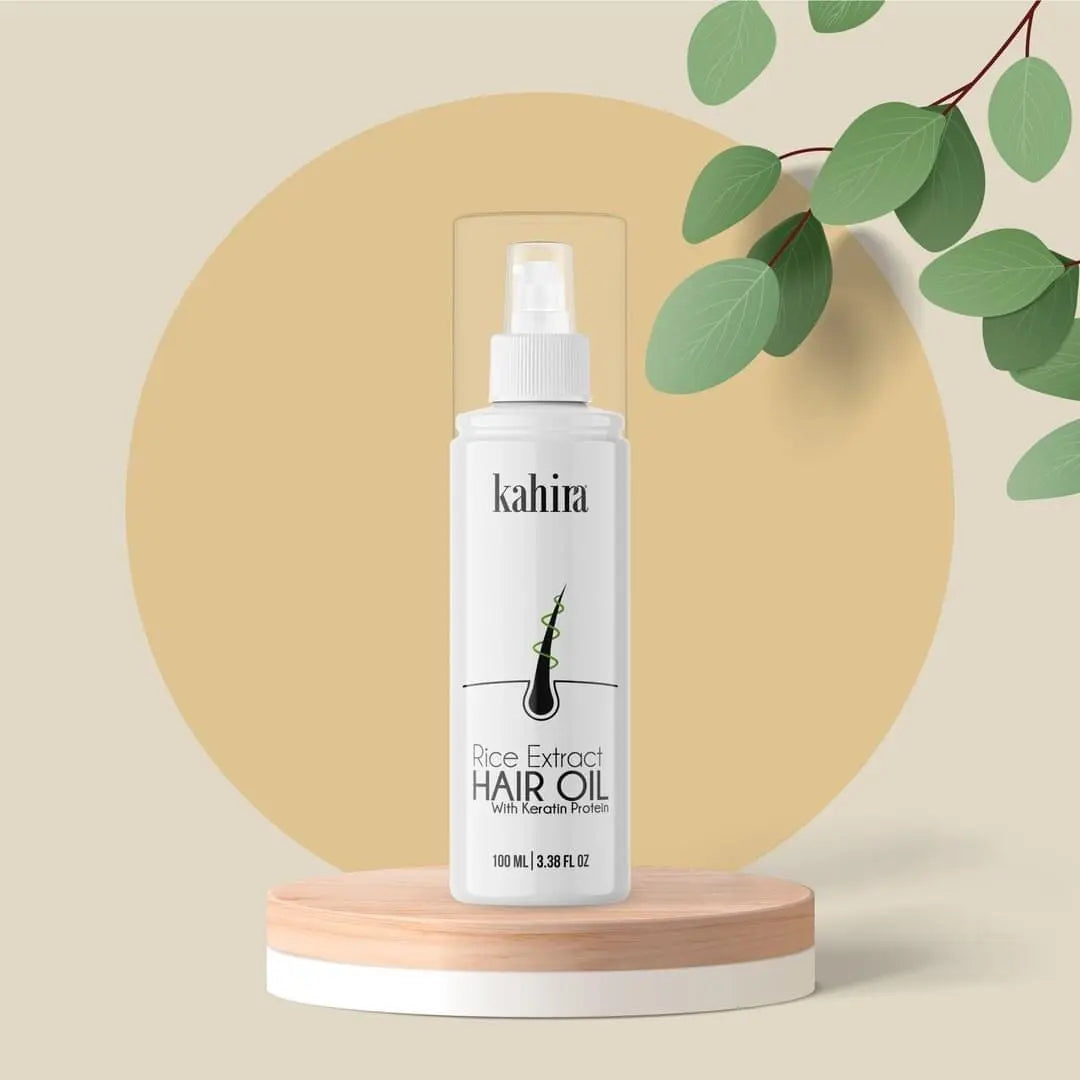 Kahira Rice Extract Hair Oil
Rs. 229.00
Regular price
Rs. 310.00
off
Net Volume : 100 ml | 3.38 fl. oz.
Kahira Rice Extract Hair Oil
Rs. 229.00
Regular price
Rs. 310.00
Ingredients
Rice Oil: It contains significant antioxidants, which strengthen the hair's protective barrier, making it more resistant to the damaging effects of UV rays and other environmental factors.
Coconut Oil: Coconut oil nourishes your hair since it naturally contains vitamins and important fatty acids. It promotes quicker and healthier hair growth overall.
Castor Oil: It has a high concentration of fatty acids Omega 6 and Omega 9, which help retain moisture in the hair. It stimulates blood flow and contributes to the maintenance of a healthy scalp.

How to Use
Apply the solution straight to the scalp, then down the length of the hair. Applying pressure to your scalp with your fingers will assist the oil into your hair's roots.
Leave it in for at least a couple of hours or the whole night.
Remove the oil by washing with sulfate-free Rice Shampoo from Kahira.