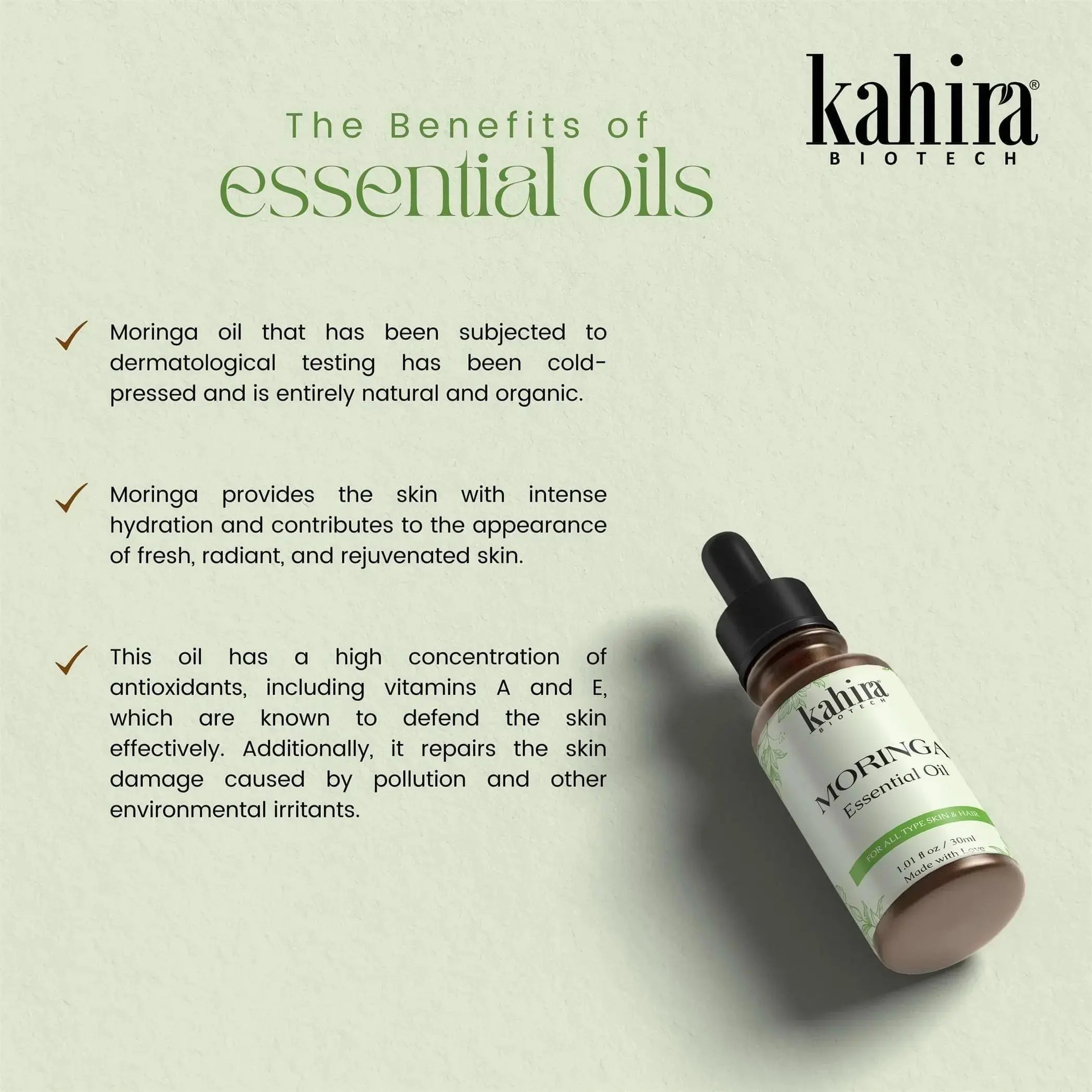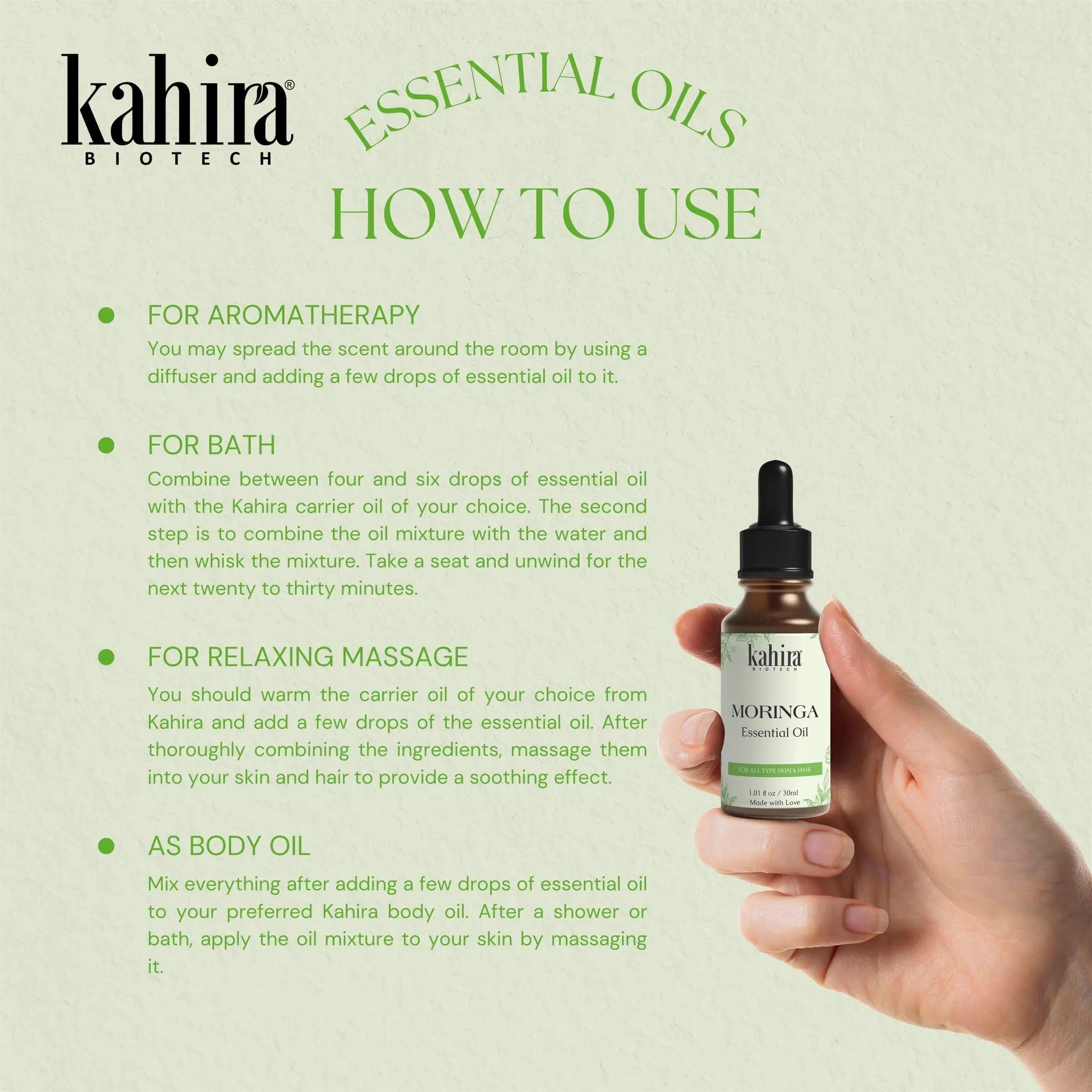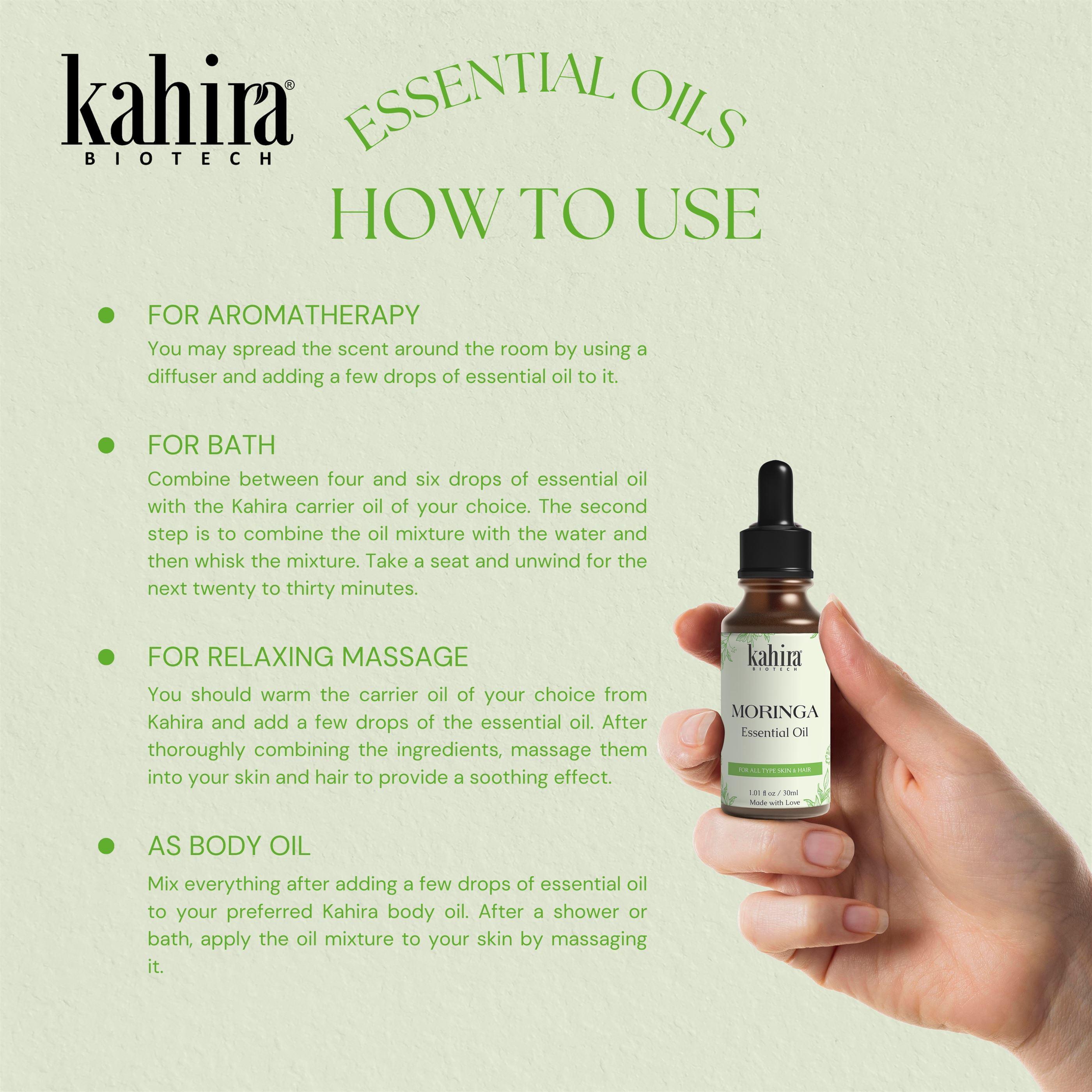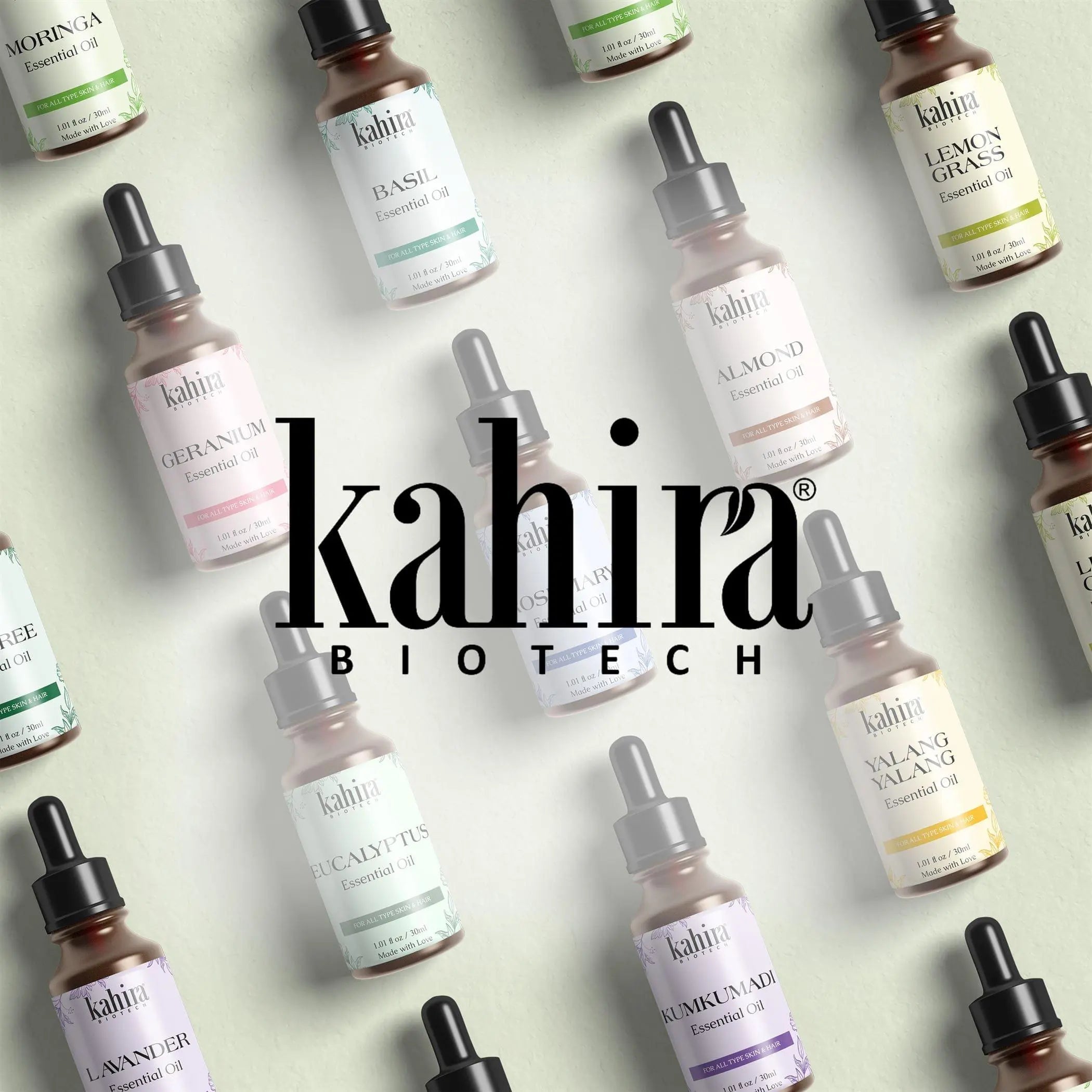 Kahira Moringa Essential Oil
Rs. 229.00
Regular price
Rs. 349.00
off
Net Volume : 30 ml
Kahira Moringa Essential Oil
Rs. 229.00
Regular price
Rs. 349.00
Ingredients
Moringa Oil: The monounsaturated fat in food-grade moringa oil is abundant in protein and other nutrients. Moringa oil offers hydrating and cleaning properties as an essential oil.
How to Use
FOR AROMATHERAPY - You may spread the scent around the room by using a diffuser and adding a few drops of Moringa essential oil to it.
FOR BATH - Combine between four and six drops of the essential oil with a Kahira carrier oil of your choice. The second step is to combine the oil mixture with the water and then whisk the mixture. Take a seat and unwind for the next twenty to thirty minutes.
FOR RELAXING MASSAGE - You should warm the carrier oil of your choice from Kahira and add a few drops of the Moringa essential oil. After thoroughly combining the ingredients massage them into your skin and hair to provide a soothing effect.
AS BODY OIL - Mix everything after adding a few drops of Moringa essential oil to your preferred Kahira body oil. After a shower or bath and apply the oil mixture to your skin by massaging it.