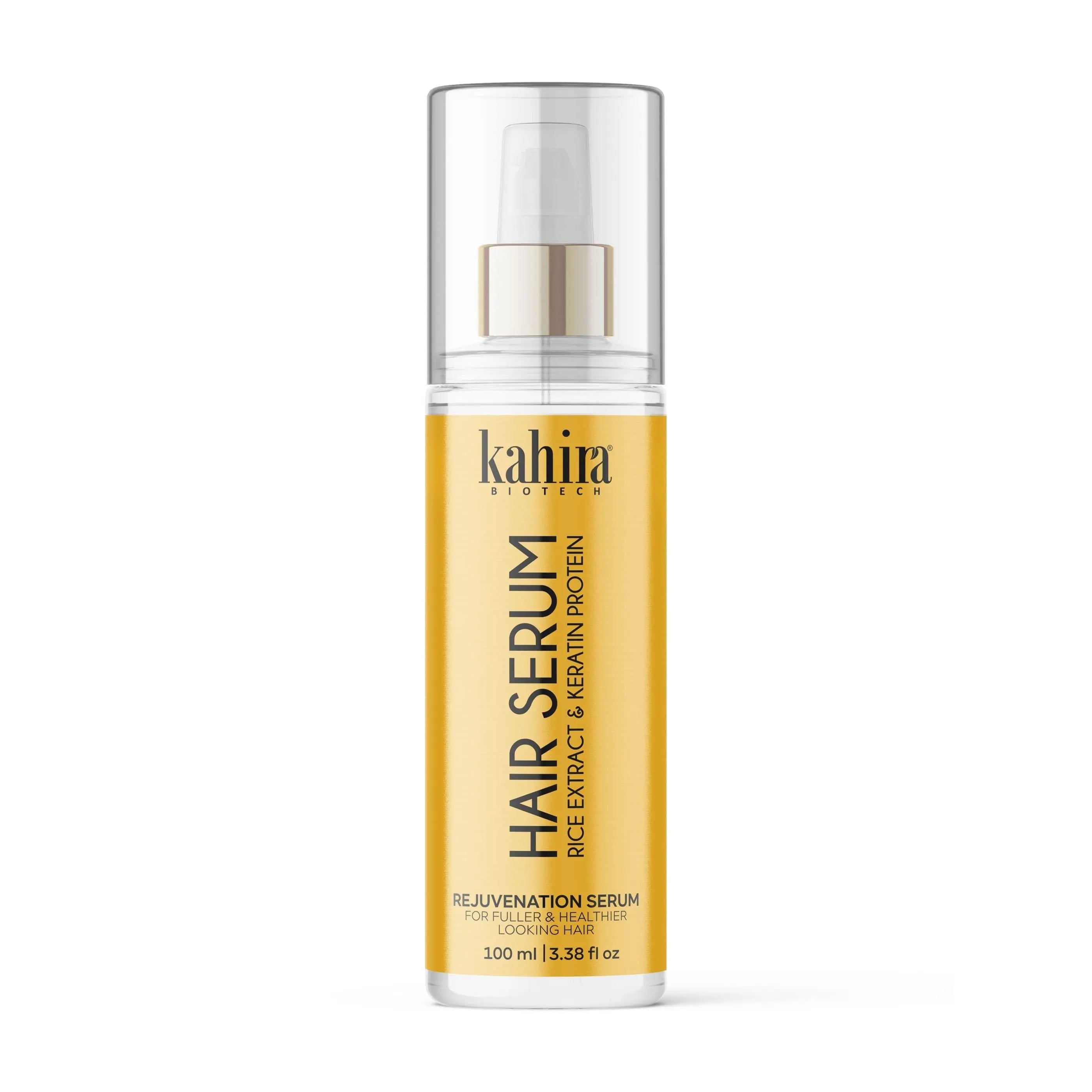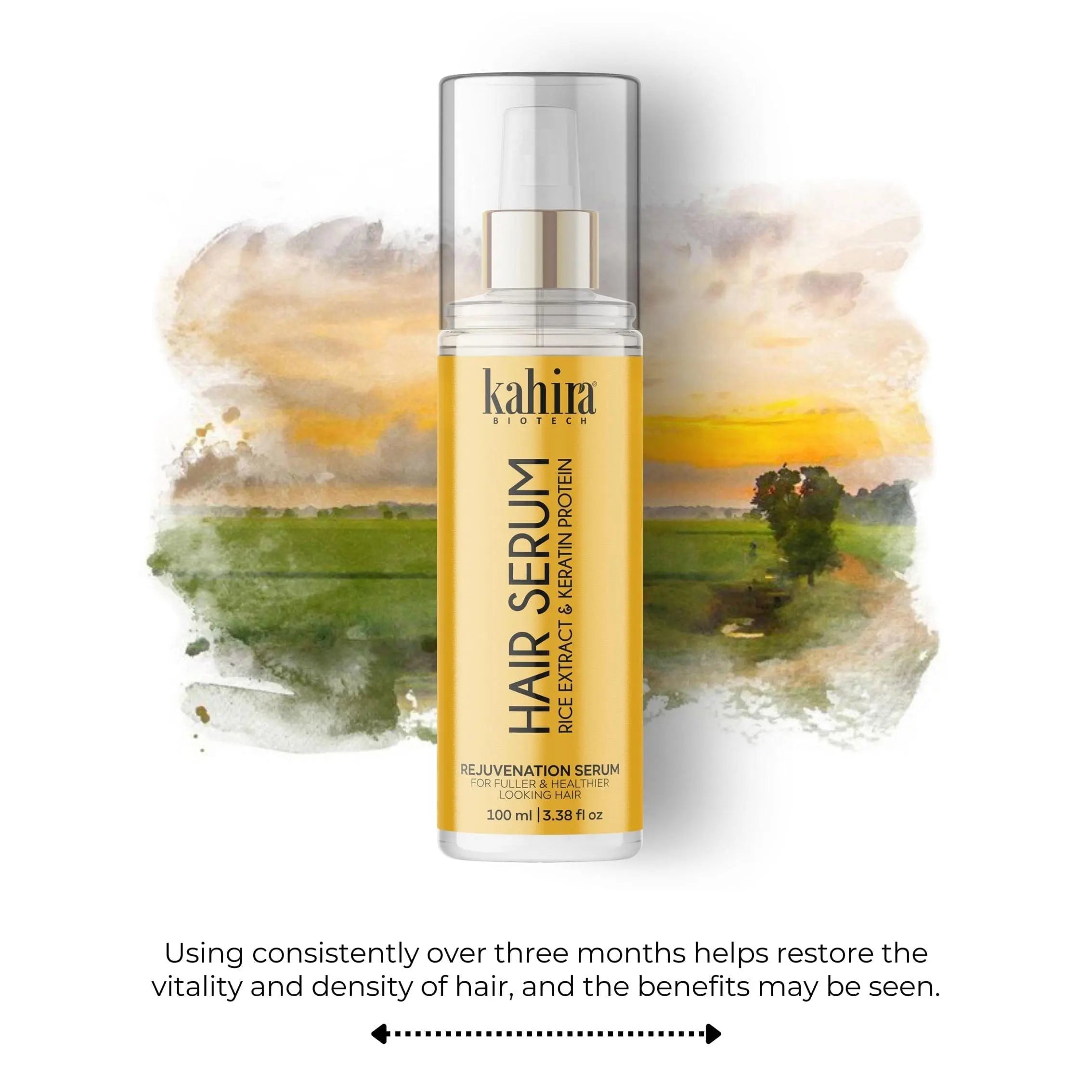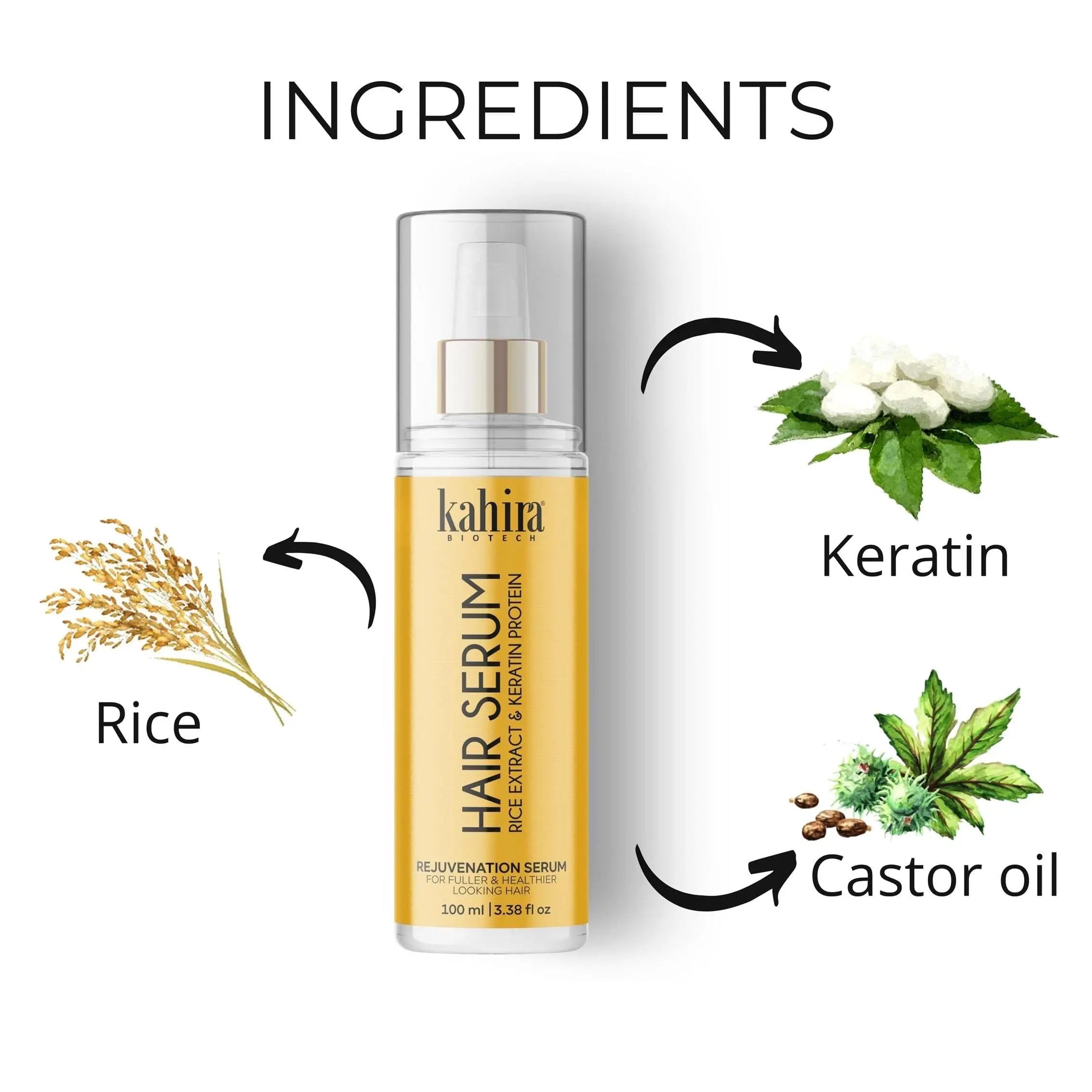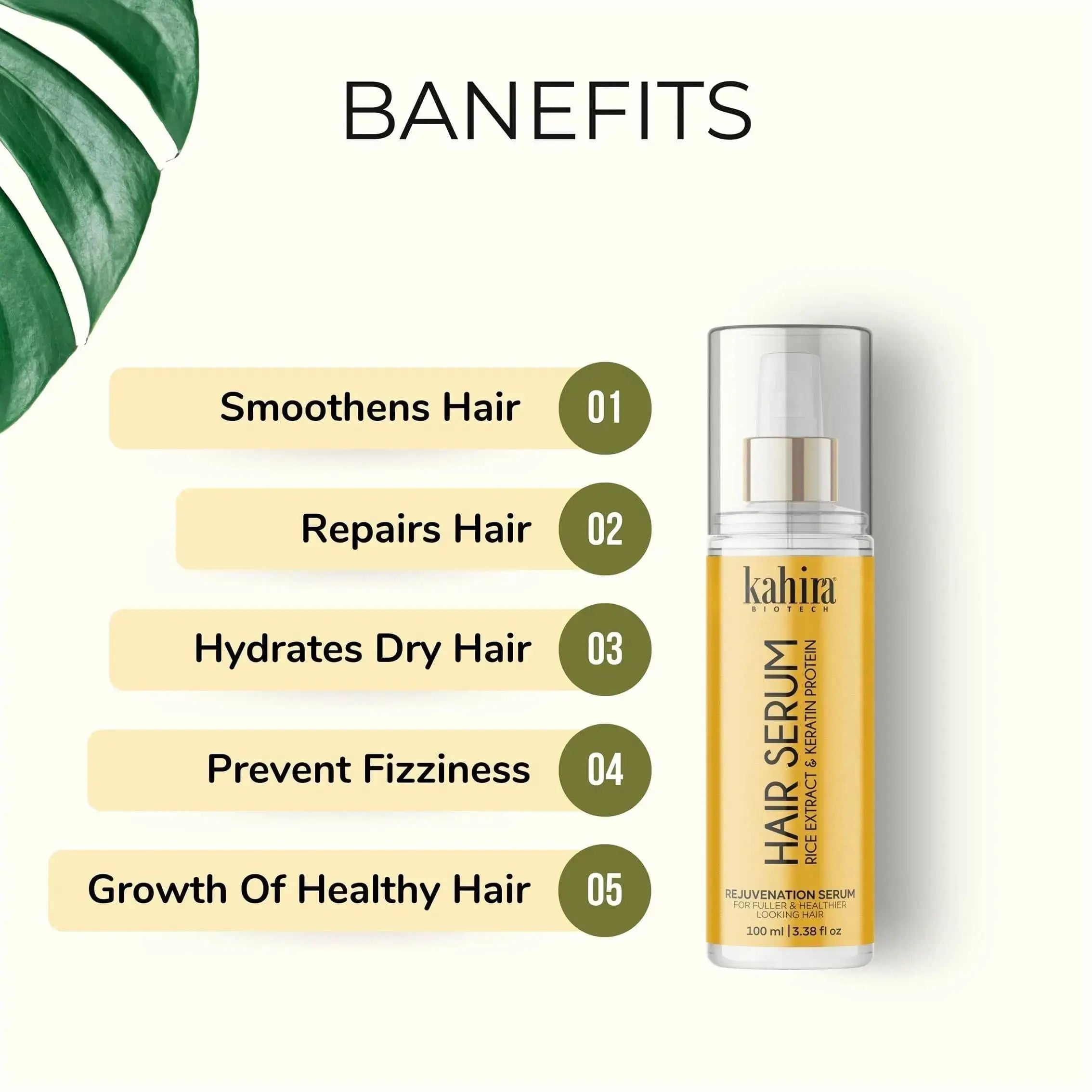 Kahira Hair Serum Rice Extract & Keratin Protein
Rs. 249.00
Regular price
Rs. 399.00
off
Net Volume : 100 ml.
Kahira Hair Serum Rice Extract & Keratin Protein
Rs. 249.00
Regular price
Rs. 399.00
Ingredients
Aqua, Glycerin, Citric Acid, Hydrogenated Castor oil, Pentacle Amidopropyl Dimethylamine, Quaternium-98, Hydrolyzed Keratin, Oryza Sativa (Rice) Extract, Sorbitan Caprylate, Phenoxyethanol, Ethylhexylglycerin, Acrylamidopropyltrimonium Chloride, Acrylamide Copolymer, Cetyl Trimethyl Ammonium Chloride, Polyquaternium-10, and IFRA Certified Allergen Free Fragrance.
How to Use
Take two to six Kahira Hair Serum Rice Extract & Keratin Protein pumps and massage them between your hands. The amount of serum you need will depend on the length and density of your hair.
Apply the serum to your hair from the mid-length to the ends since it is particularly effective on split ends.
When applied to hair that is towel-dried or just slightly moist, the serum yields the most outstanding results.