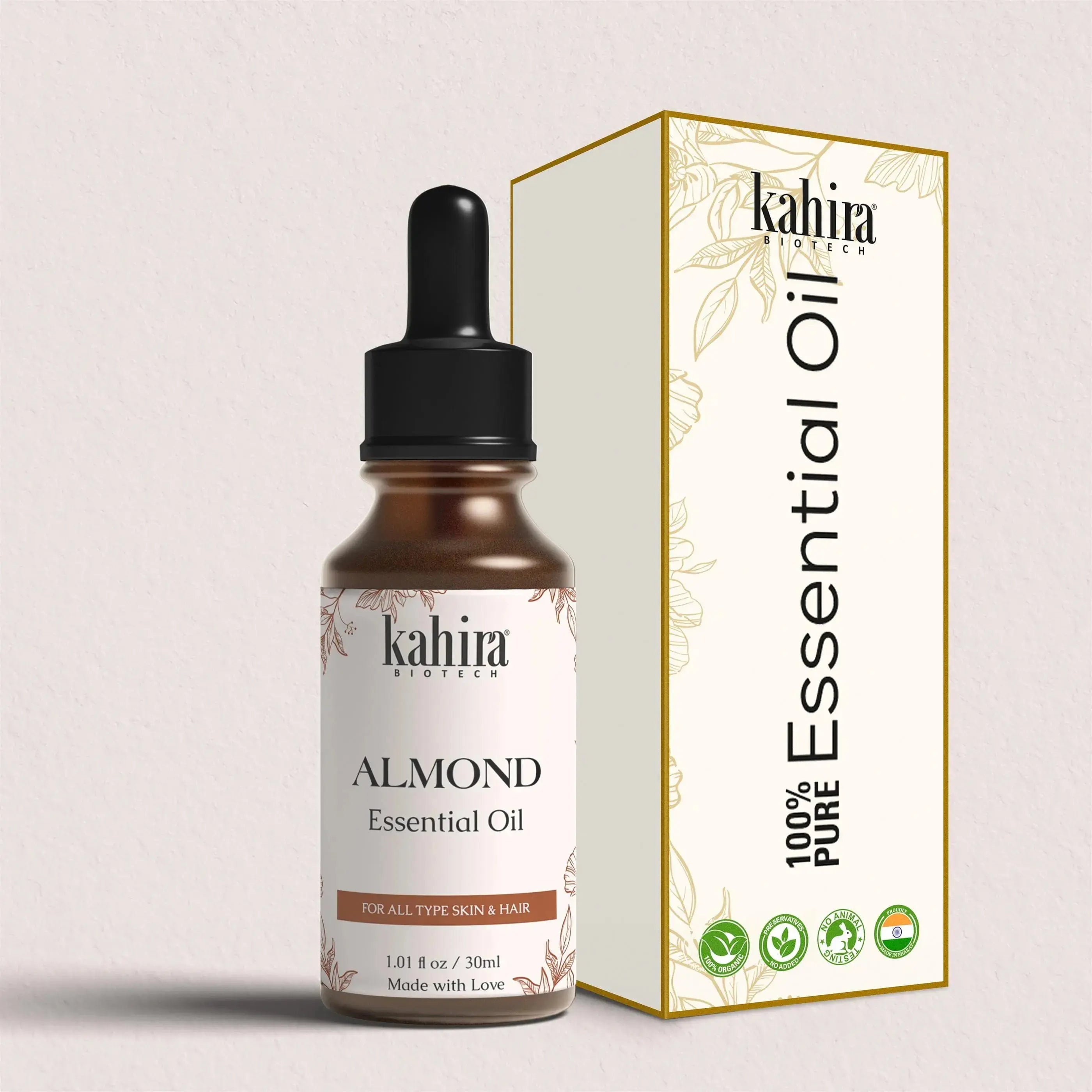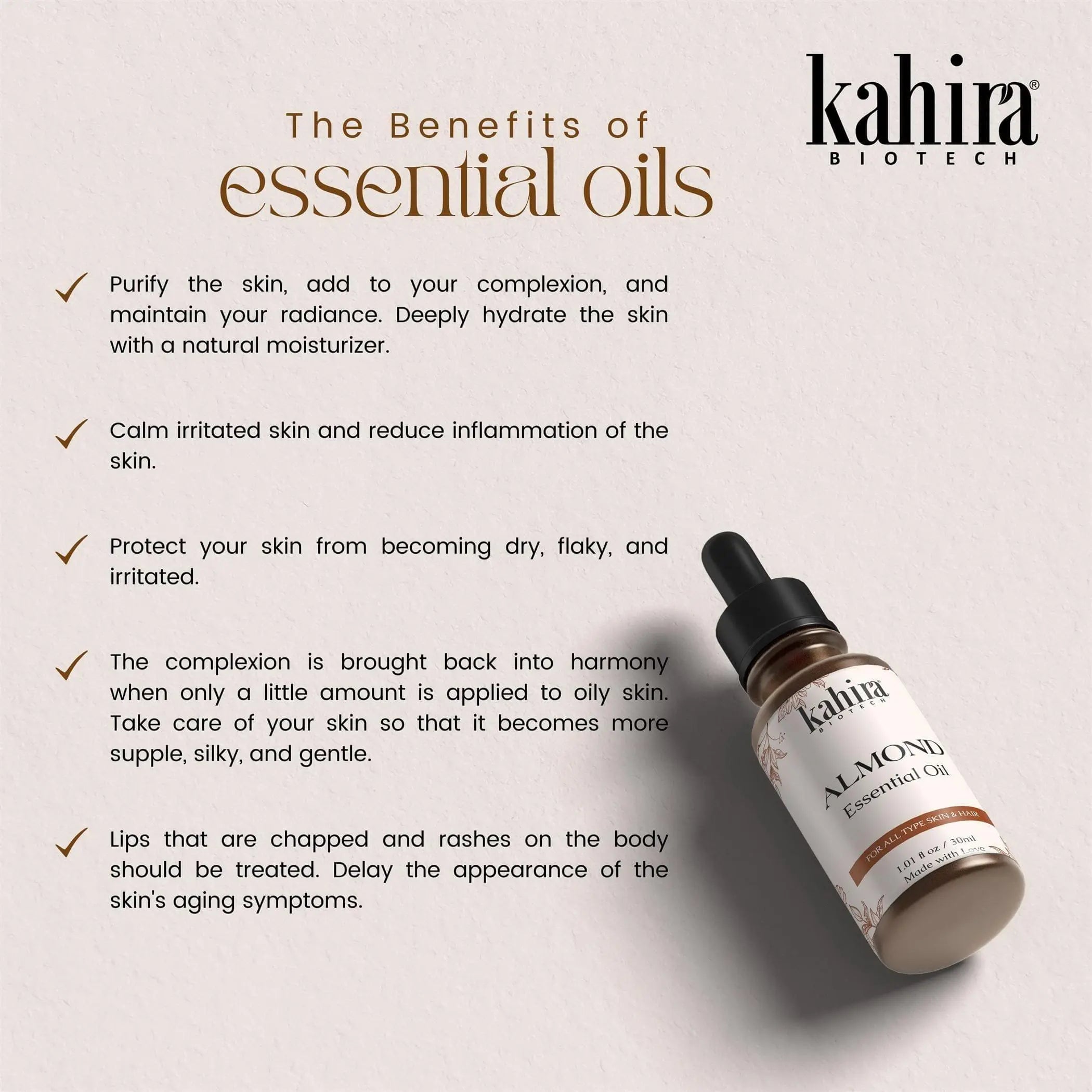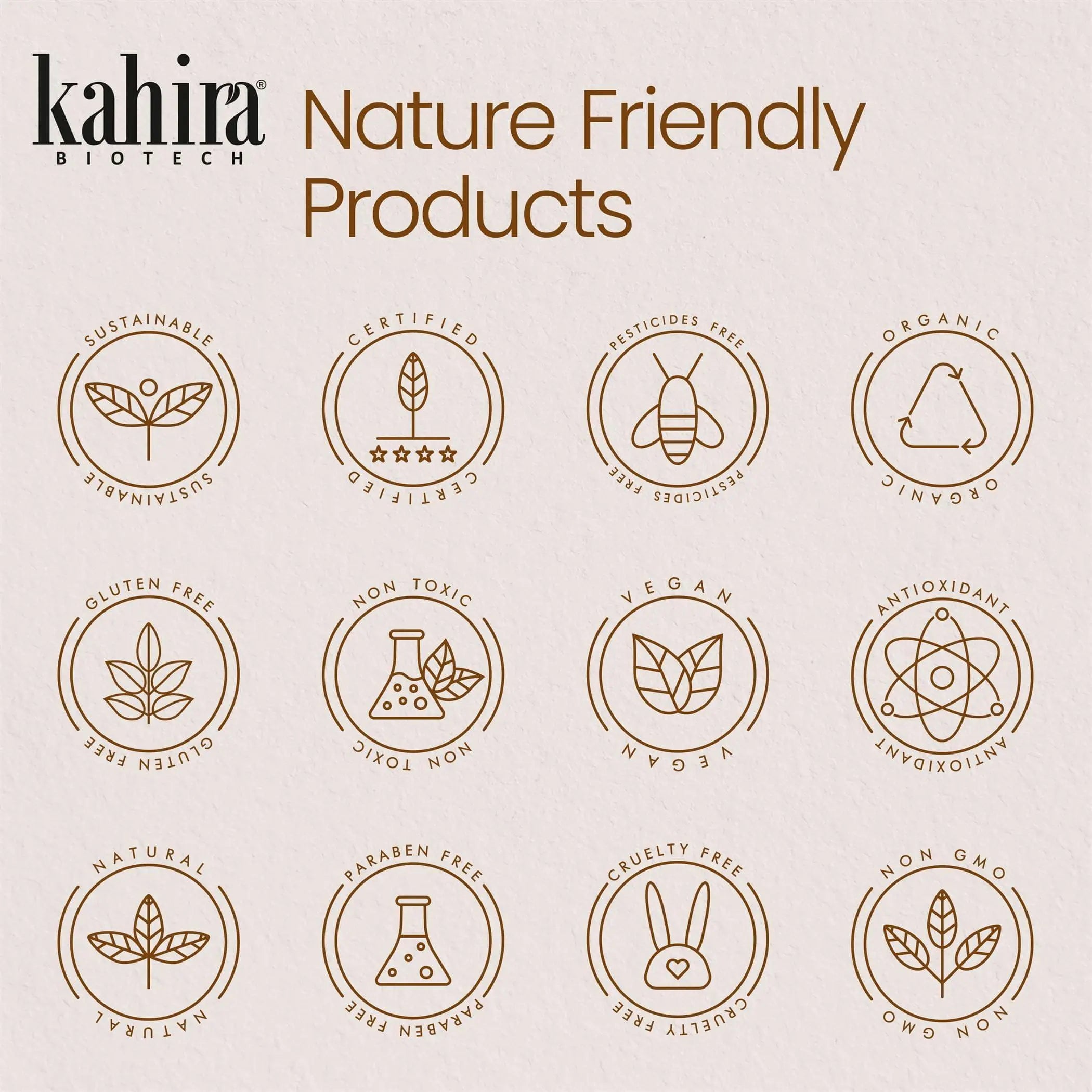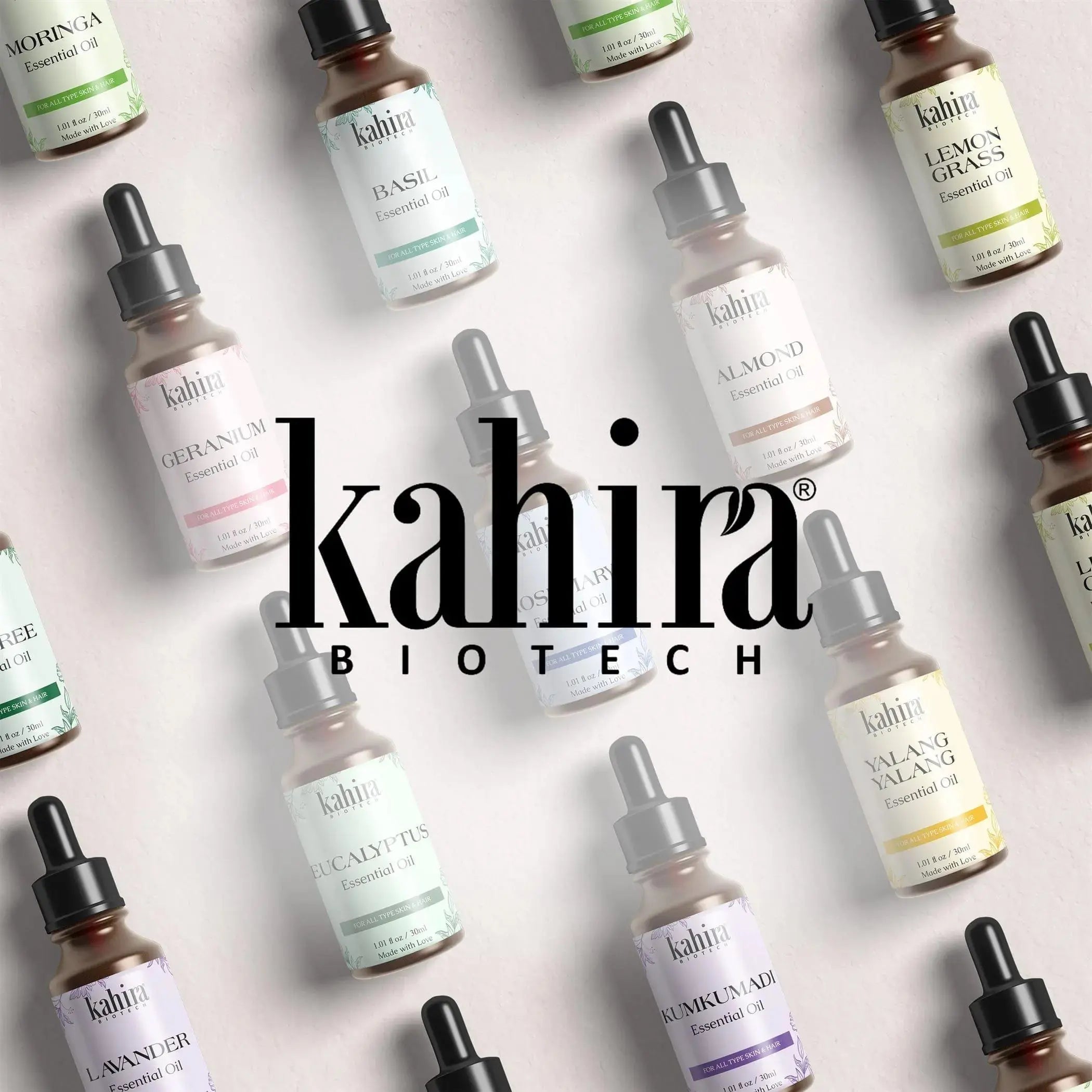 Kahira Almond Essential Oil
Rs. 289.00
Regular price
Rs. 449.00
off
Net Volume : 30 ml
Kahira Almond Essential Oil
Rs. 289.00
Regular price
Rs. 449.00
Ingredients
Almond Oil: The smoothing and texture-improving properties of almond oil come from the oil's high concentration of antioxidants and vitamins.
Vitamin E: An anti-oxidant that nourishes the scalp and promotes healthy hair follicle development. It does this by lowering the levels of oxidative stress and free radicals in the body.
Avocado oil: It is beneficial for your hair since it helps to nourish, mend, and strengthen it. The nutrients in avocado oil protect the hair from environmental aggressors such as pollution, sunshine, and chlorine, preventing breakage and damage.
Jojoba Oil: This non-allergenic substance, which is rich in vitamins and minerals, conditions the hair, causing it to become strong, lustrous, and more manageable.
How to Use
FOR AROMATHERAPY - You may spread the scent around the room by using a diffuser and adding a few drops of essential oil to it.
FOR BATH - Comabine between four and six drops of Almond essential oil with the Kahira carrier oil of your choice. The second step is to combine the oil mixture with the water and then whisk the mixture. Take a seat and unwind for the next twenty to thirty minutes.
FOR RELAXING MASSAGE - You should warm the carrier oil of your choice from Kahira and add a few drops of the Almond essential oil. After thoroughly combining the ingredients massage them into your skin and hair to provide a soothing effect.
AS BODY OIL - Mix everything after adding a few drops of Almond essential oil to your preferred Kahira body oil. After a shower or bath and apply the oil mixture to your skin by massaging it.