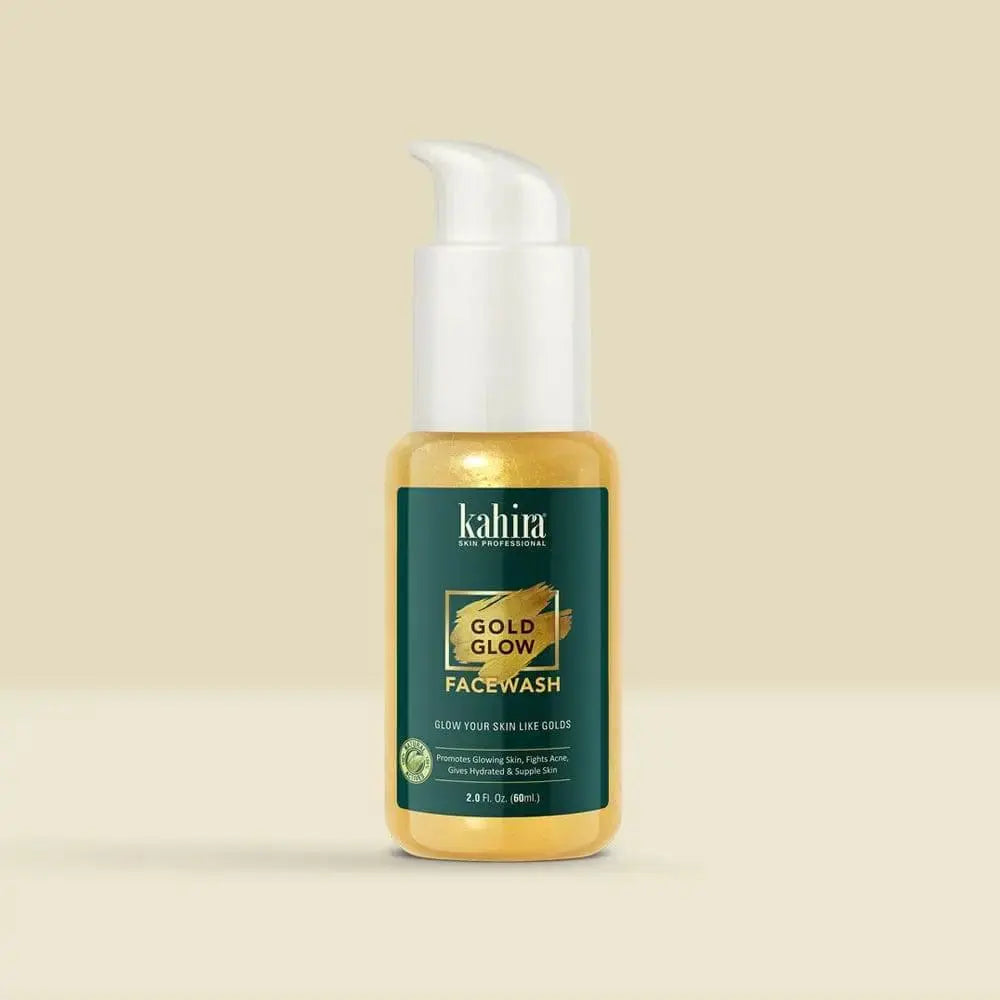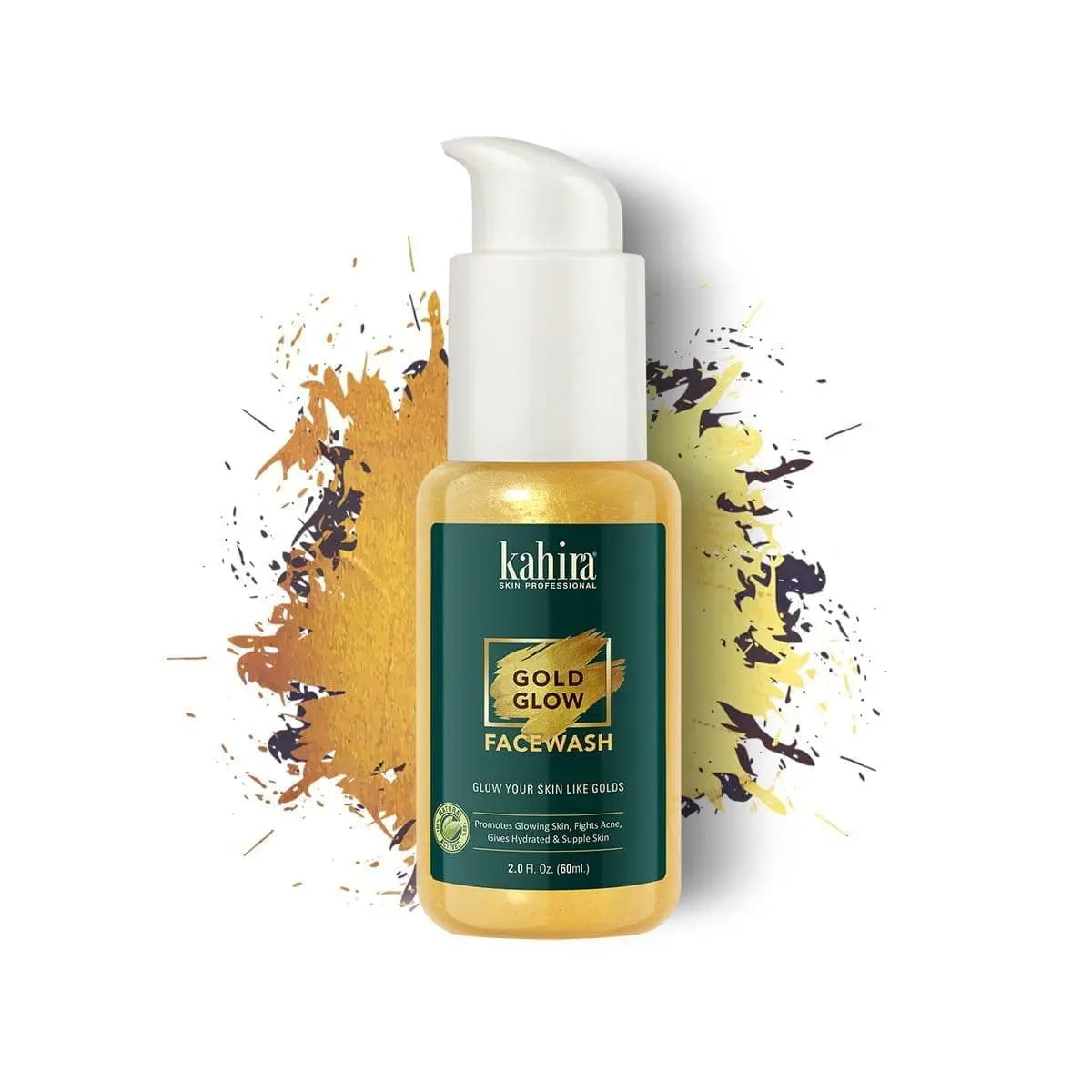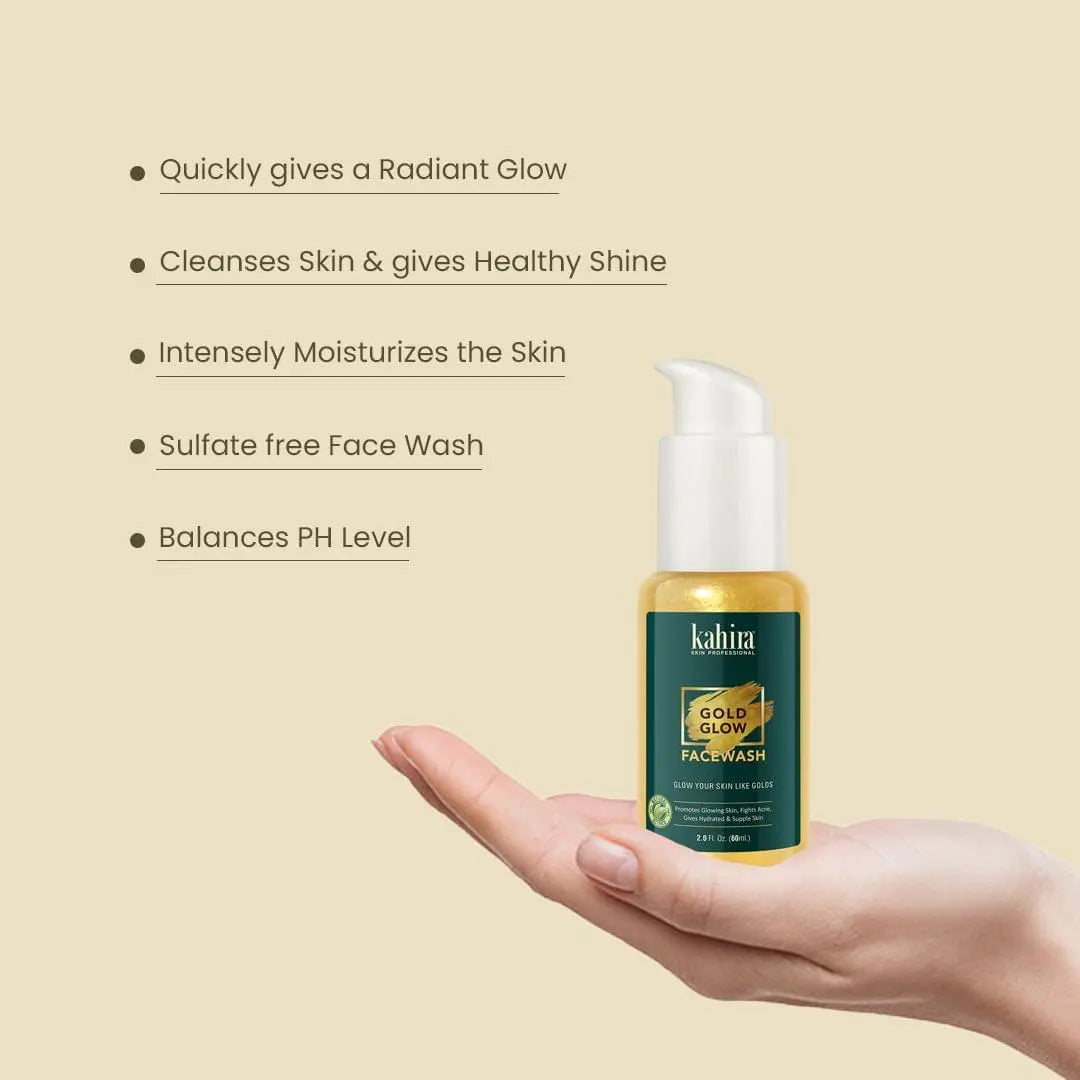 Kahira Gold Glow Face Wash
Rs. 229.00
Regular price
Rs. 350.00
off
Net Volume : 60 ml | 2.0 fl. oz.
Kahira Gold Glow Face Wash
Rs. 229.00
Regular price
Rs. 350.00
Ingredients
Extract of Turmeric, Chandan and Saffron, Tea Tree Oil, Sodium Lauroyl Sarcosinate, Decyl Glucoside, Cocamidopropyl Betaine, Disodium EDTA, Glycerin, Vitamin Beads, Sodium PCA, Sodium Lactate, DMDMH, Gel Base & Aroma Fragrance
How to Use
Rub a pea-sized amount of Kahira Gold Glow Facewash between your palms .
For 1-2 minutes, gently scrub your face.
Using a soft towel, pat your face dry once you've finished washing it.