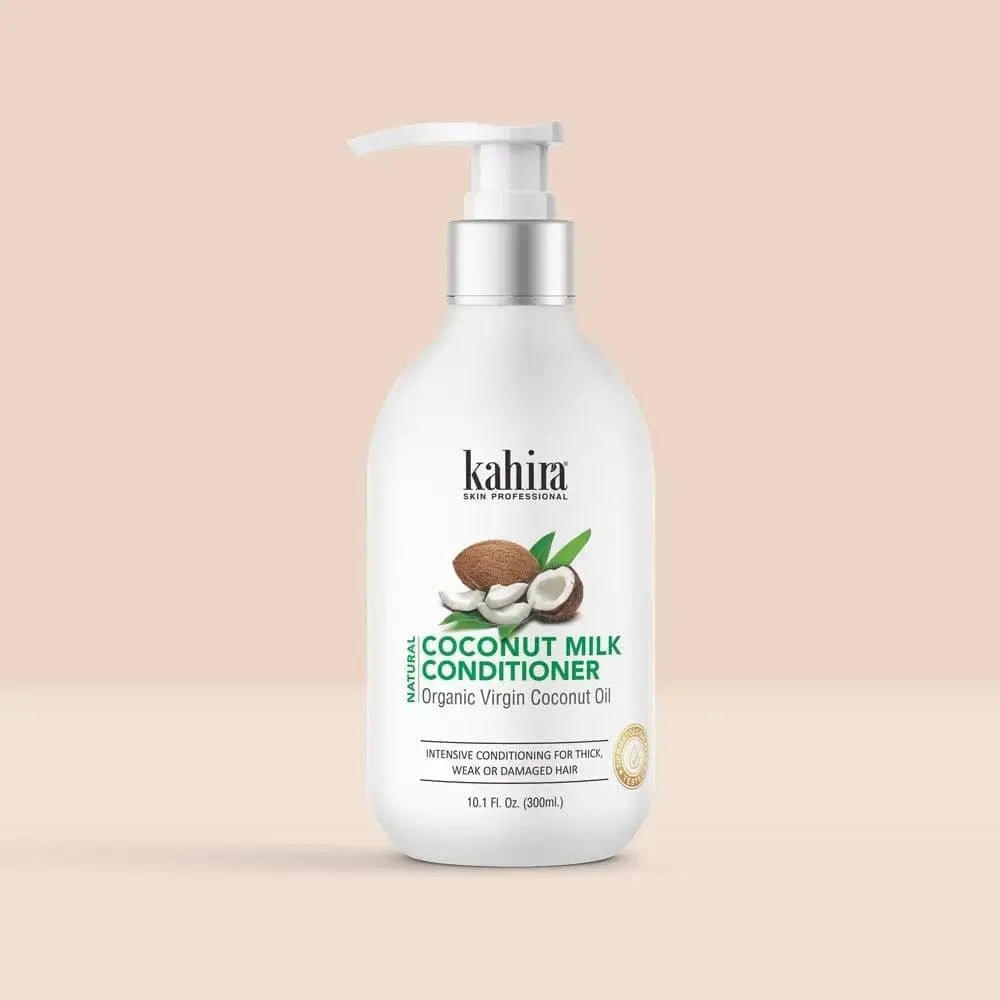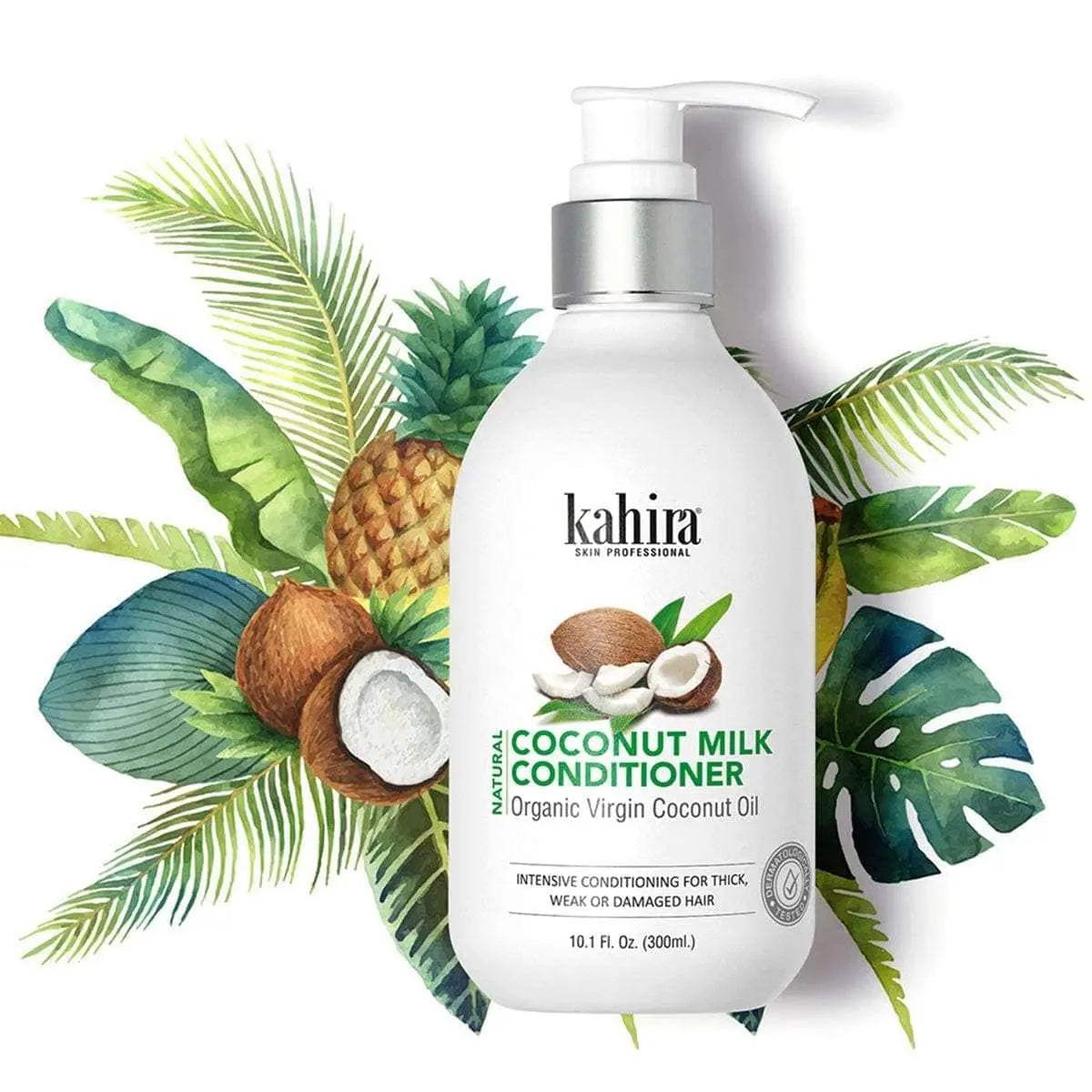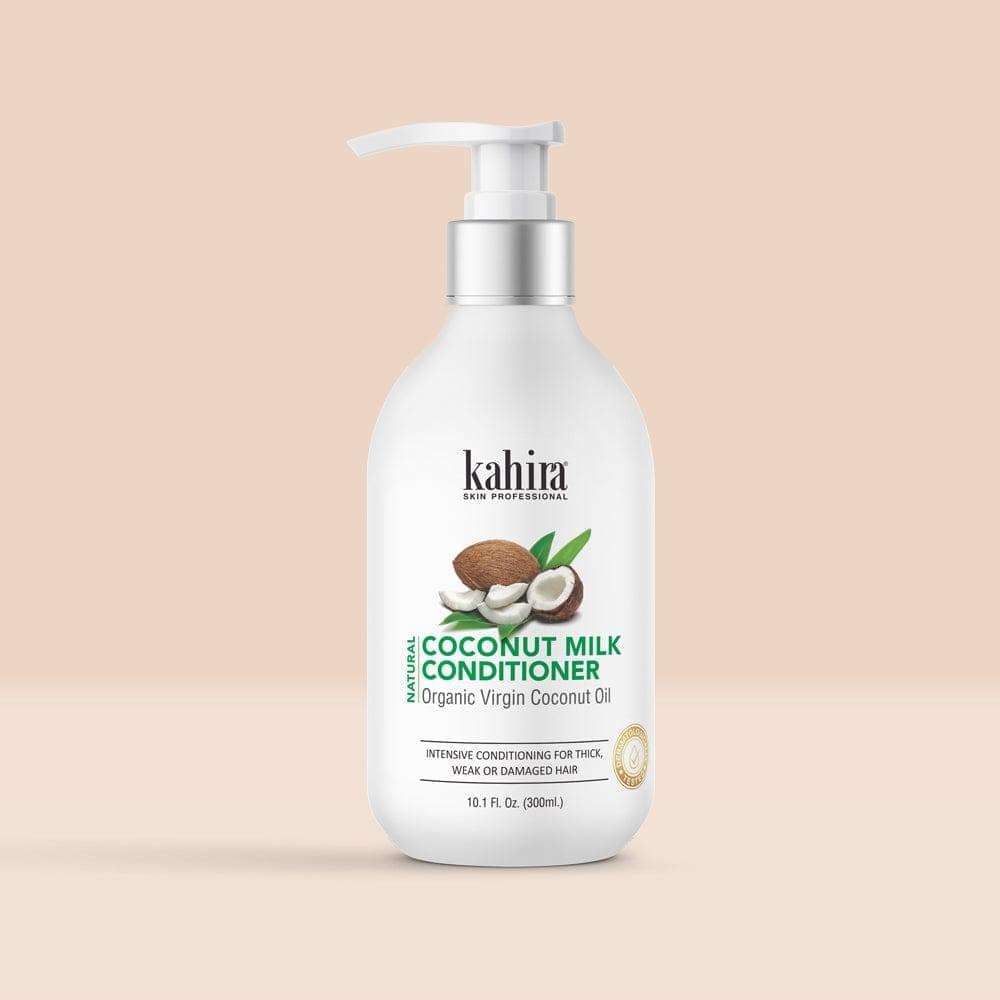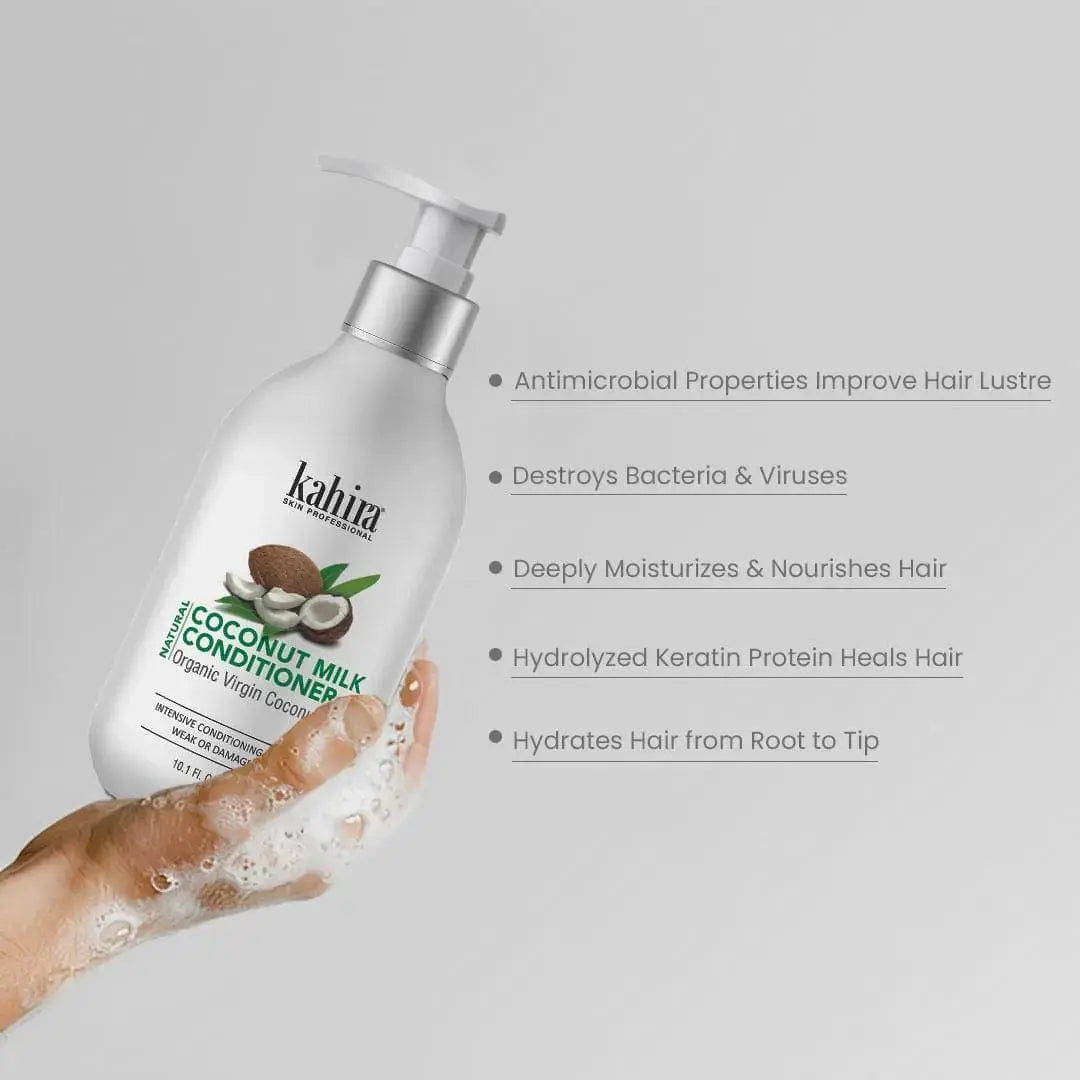 Kahira Coconut Milk Conditioner
Net Volume : 300 ml | 10.1 fl. oz.
Kahira Coconut Milk Conditioner
Ingredients
Purified Water, Cetyl Alcohol, Brassicamidopropyl Dimethylamine, C, etrunaltivw... (A. return Chloride, Coconut Milk Extract, Nettle Leaf Extract, Saw Palmetto Extract 7J" - 4fitarnin B5), Tocopherol Acetate, (Vitamin E), Extra Virgin Olive Oil, Puhtlai7.e itly stL111-73, Coconut Oil, Sweet Almond Oil Castor Oil, Jojoba Oil, Argon Od, irycaullawr Sodium Benzoate, Potassium Sorbtite, Disodium ECTA, Citric Acid & Parra tmemational Ltd.
How to Use
Kahira Coconut Milk Hair Conditioner is a gentle yet potent conditioner. for your hair.
Take a quarter-size quantity of Kahira Coconut Milk Conditioner in your fingers and distribute it evenly throughout your hair.
Allow it to sit for 1-2 minutes, and then thoroughly rinse with water.
You should use conditioner twice a week for exceptionally smooth and shiny hair.