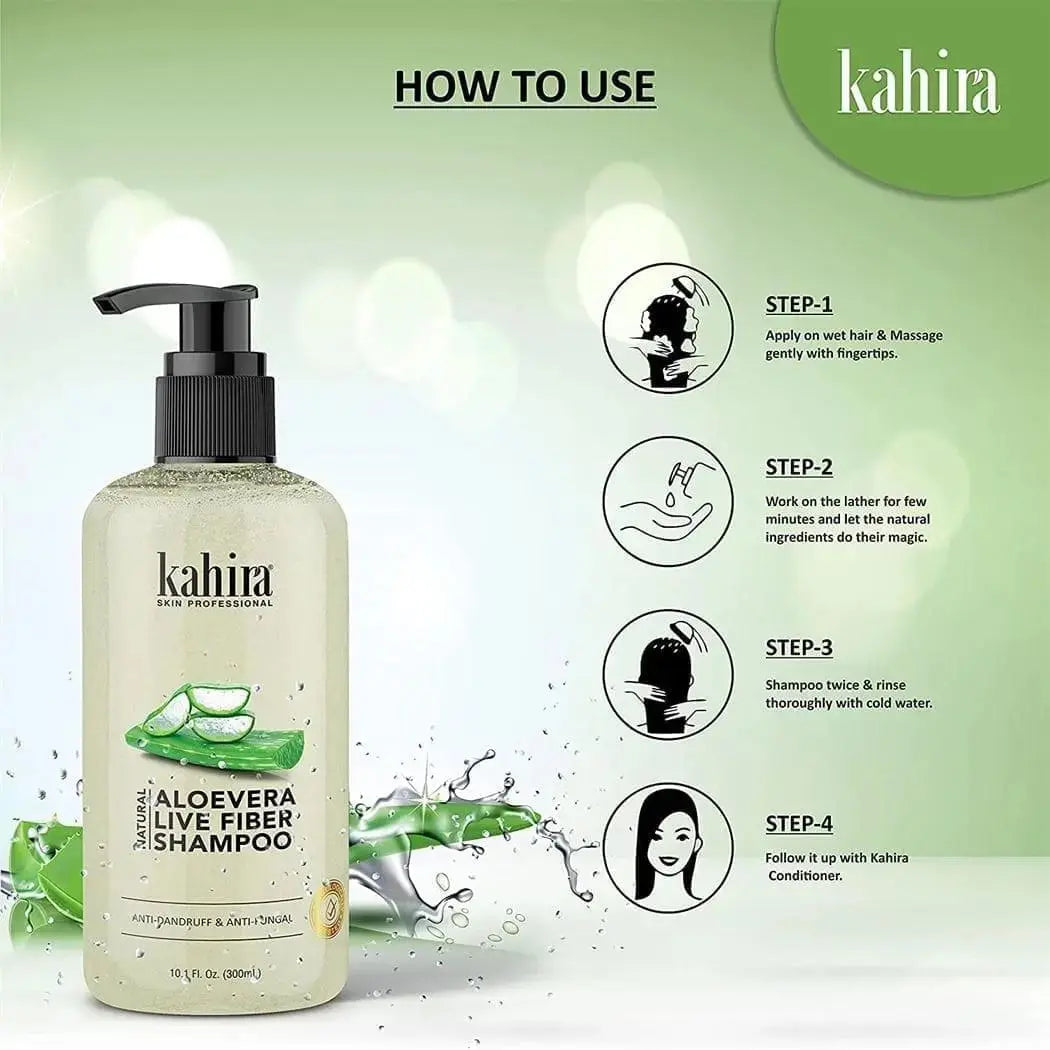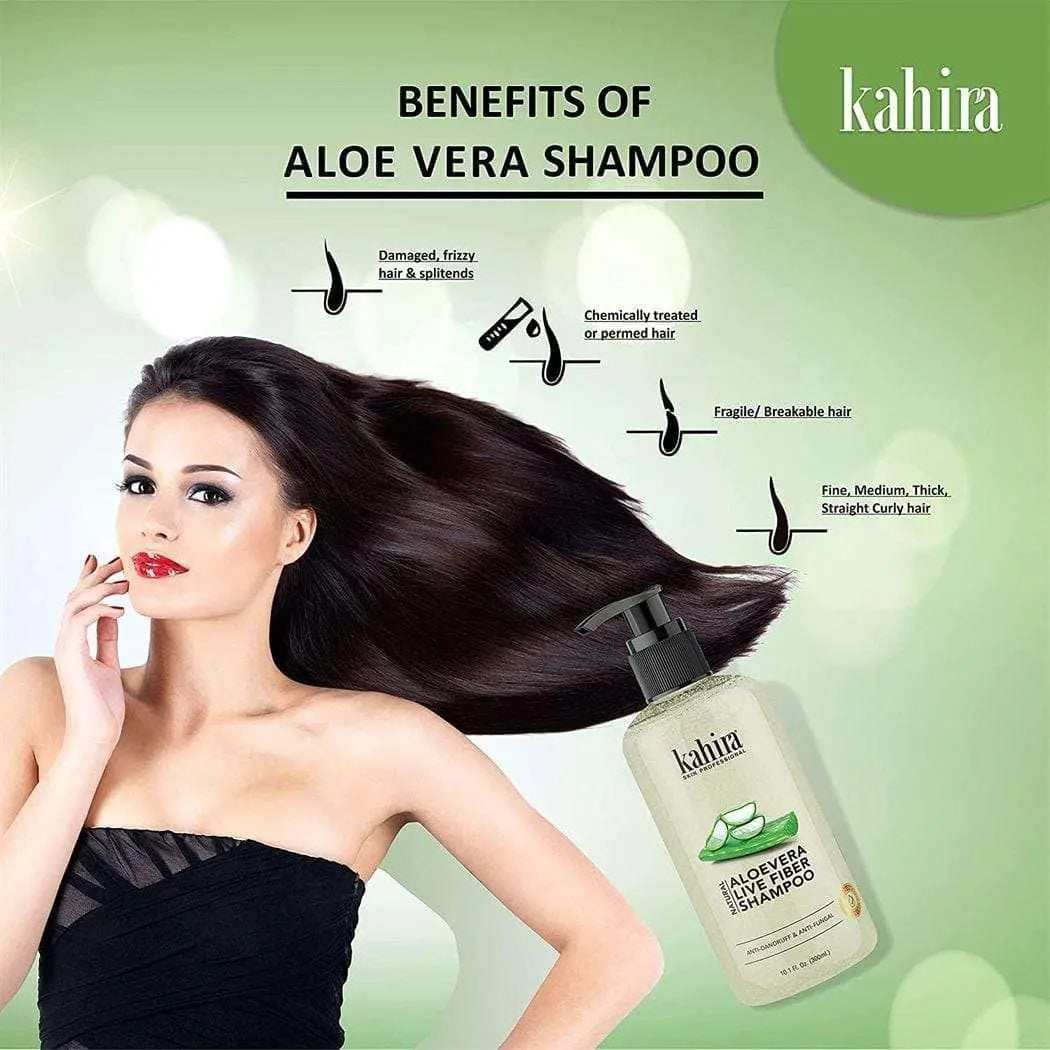 Kahira Aloe Vera Live Fiber Shampoo
Rs. 289.00
Regular price
Rs. 450.00
off
Net Volume : 300 ml | 10.1 fl. oz.
Kahira Aloe Vera Live Fiber Shampoo
Rs. 289.00
Regular price
Rs. 450.00
Ingredients
Liquid extracts of Aleo Vera & Aloe Vera live fibers, Tulsi Extract, Mint Extracts, Almond Extract, Sodium Cocoyl Isethionate, Capryl Glucoside, Sodium Methyl Cocoyl Taurate, Sodium Lauroyl Sarcosinate, Decyl Glucoside, Cocamidopropyl Betaine, Disodium EDTA, Cocoamphodiacetate, D-Panthenol, Glycerine, Polyquatemium-87, Coconut Oil, Guar Hydroxy Propyl Tri Ammonium Chloride, Jojoba Oil, Argan Oil, PEG 150 Distearate, Sodium Benzoate, Potassium Purified Water & Perfume.
How to Use
Apply Aloe Vera Live Fiber Shampoo to damp hair and gently massage it with your fingertips to seal in the moisture.
Work the lather for a few minutes and then step back to let the natural ingredients do their work.
Shampoo twice and thoroughly rinse with cold water after each use. After that use Kahira Conditioner to finish the job.