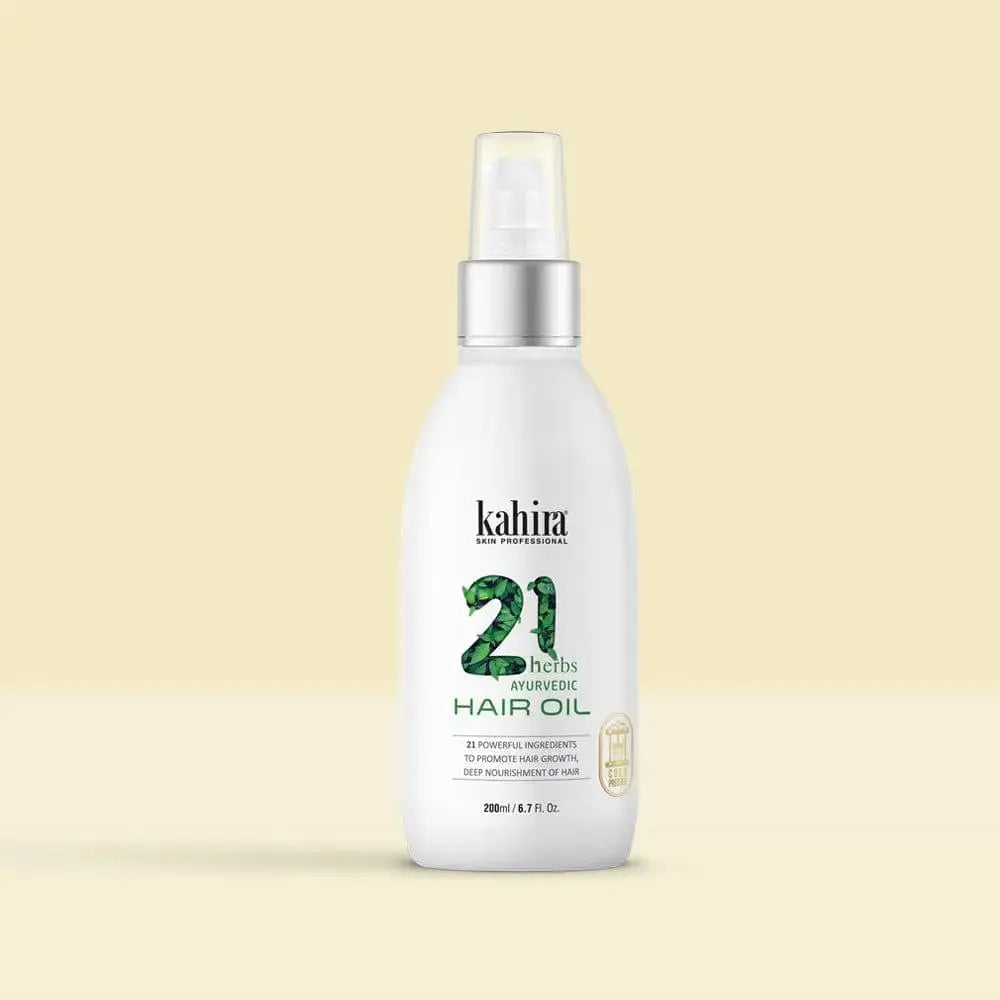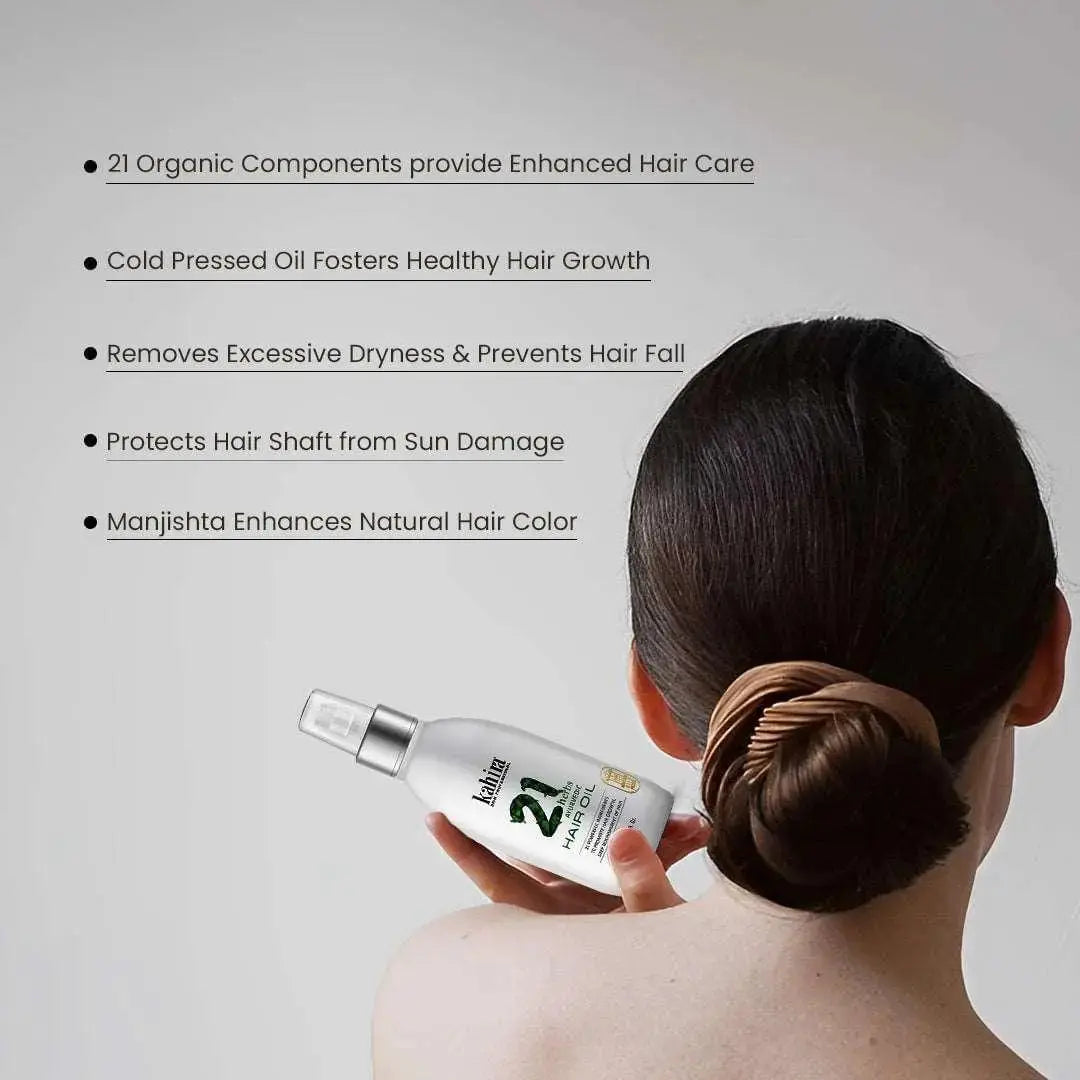 Kahira 21 Herbs Ayurvedic Hair Oil
Rs. 279.00
Regular price
Rs. 430.00
off
Net Volume : 200 ml | 6.7 fl. oz.
Kahira 21 Herbs Ayurvedic Hair Oil
Rs. 279.00
Regular price
Rs. 430.00
Ingredients
Rubia Cordifolia (Manjistha), Mesua Ferrea (Nagkeser), Bacopa Monnieri (Brahmi), Eclipta Alba (Brahmi), Emblica Officinalis (Amlaki) , Glycyrrhiza Glabra (Yasti), Terminalia Chebula (Haritaki), Terminalia belerica (Bibhitika), Symplocos Racemosa (Lodhra), Amomum Sublatum (Stulaila), Nardostachys Jatamansi (Jatamansi), Ziziphus Mauritiana (Kola), Lawsonia Inermis (Henna), Cyperus Rotundas (Nagarmota), Trigonella Foenum Graecum (Methi), Hibiscus Rosa Sinensis (Japa), Ocimum Sanctum (Tulasi), Pongamia Pinnata (Karanj Seed), Centella Asiatica (Mandukaparni), Tribulus Terrestris (Goksura), Murraya Koenigii (Curry Patta), Melia Azadirachta (Neem), Root Oil Base.
How to Use
Depending on the volume and length of your hair, pump out a generous amount of Kahira 21 Herbs Ayurvedic Hair Oil into a bowl.
Gently massage the product into your scalp before working it down the length of your hair.
Wrap your hair in a warm towel for at least half an hour before bed.
Keep it on for 15 to 20 minutes before shampooing.